Data/Day: 18/07/2019
Ora/Time: 17:30
Location: Villa Carlotta
FANTASIA ROCOCÒ – Aigner (direttore), Fröschl (violoncello), Upper Austrian Sinfonietta
Settecento e rivisitazioni: in questo programma l'Ouverture de Il Flauto Magico di Mozart è seguita da un brano di ispirazione mozartiana del 1876 del compositore russo Tchaikovsky su un tema neoclassico.
***
Eighteenth century and reinterpretations: in this program the Overture of The Magic Flute by Mozart is followed by a Mozart-inspired 1876 piece by the Russian composer Tchaikovsky on a neoclassical theme.
Upper Austrian Sinfonietta
Direttore: Peter Aigner
Solista: Judith Fröschl, Violoncello; Theresa Maderecker, chitarra
Programma:
W.A. MOZART:
Ouverture dall'opera "Die Zauberflöte" KV 620
P.I. TCHAIKOVSKY:
Variazioni su un tema rococò, per violoncello e orchestra, op. 33
Tema – Moderato assai quasi Andante
Variazione I – Tempo del Tema
Variazione II – Tempo del Tema
Variazione III – Andante
Variazione IV – Allegro vivo
Variazione V – Andante grazioso
Variazione VI – Allegro moderato
Variazione VII – Andante sostenuto
Variazione VIII e Coda – Allegro moderato con anima
F. SCHUBERT:
Sinfonia N. 7 in si minore, D 759, "Incompiuta"
Allegro Moderato
Andante con Moto
☔☔☔
In caso di maltempo il concerto di terrà nell'Auditorium Scuole Nuove, Tremezzina, Località Ossuccio.
☔☔☔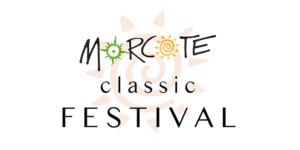 In collaborazione con Morcote Classic Festival
Con il patrocinio e la collaborazione del Comune di Tremezzina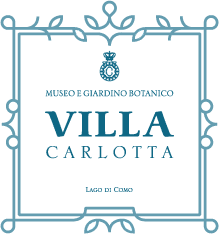 In collaborazione con Ente Villa Carlotta.
Il biglietto d'ingresso include il concerto, la visita alla mostra, al museo e ai giardini di Villa Carlotta.
The ticket includes the concert and the entrance to Villa Carlotta's exibition, museum and garden.
PREVENDITA
Acquista su:
Sede Concerto/Concert's Location:
Villa Carlotta
Prossimi Concerti/Upcoming Concerts:
Nessun evento / Any event scheduled at the moment