Data/Day: 24/05/2019
Ora/Time: 17:30
Location: Villa Carlotta
BADINERIE – Mario Carbotta, 
Carlo Balzaretti (flauto, pianoforte)
Dalla celebre Badinerie di Bach ai virtuosismi di Briccialdi che destavano furore nei salotti di fine Settecento e primo Ottocento, per arrivare ad uno dei brani più celebri e complessi per flauto su un'altra opera che tutti conoscono: la Carmen di Bizet.
***
From the famous Bach's Badinerie to the virtuosity of Briccialdi who got great success in the salons of the late eighteenth and early nineteenth century, to get to one of the most famous and complex pieces for flute on another opera that everyone knows: Bizet's Carmen.
J.S. BACH (1685-1750)
Minuetto e Badinerie per flauto e pianoforte
W.A. MOZART (1756-1791)
Sonata in do maggiore K.14 (Allegro, Allegro, Menuetto I e II)
G. DONIZETTI (1797-1848)
Suonata per flauto e pianoforte (Largo, Allegro)
G. BRICCIALDI (1818-1881)
Traviata libera trascrizione per flauto e pianoforte
F. BORNE (1840-1920)
Carmen Fantaisie per flauto e pianoforte
Si ringrazia Intesa Sanpaolo nell'ambito di Progetto Cultura per aver reso disponibili le edizioni della collana multimediale Vox Imago.
Le edizioni saranno date in omaggio ai partecipanti di questo concerto.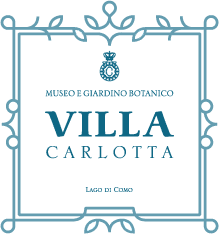 In collaborazione con Ente Villa Carlotta.
Il biglietto d'ingresso include il concerto, la visita alla mostra, al museo e ai giardini di Villa Carlotta.
The ticket includes the concert and the entrance to Villa Carlotta's exibition, museum and garden.
PREVENDITA
Acquista su:
Sede Concerto/Concert's Location:
Villa Carlotta
Prossimi Concerti/Upcoming Concerts:
Nessun evento / Any event scheduled at the moment