Data/Day: 30/08/2020
Ora/Time: 17:00
Location: Villa Melzi
BOUQUET – JOAQUIN PALOMARES (violino), JAVIER LLANES (chitarra)
Un raffinato bouquet di brani che combinano tradizione sudamericana (argentina e brasiliana) e spagnola, tra ritmo e liricità.
A refined bouquet of pieces combining the South American (Argentine and Brazilian) and Spanish tradition, between rhythm and lyricism.
Joaquín Malats:
Serenata (Impresiones de España nº 2)
Celso Machado:
4 Danzas Brasilieñas (1. Qebra Queixo 2. Algodao Dulce 3. Paçoca 4. Sambossa)
Fernando C. Tavolaro:
Milonga nº 5
Francisco Tárrega:
Gran Jota
Canciones Populares:
El paño moruno, Nana, Jota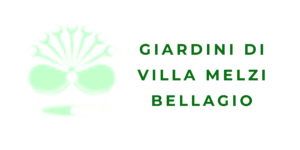 In collaborazione con Giardini di Villa Melzi.
ATTENZIONE!!!
L'accesso per il concerto è da Bellagio Loppia, Via Melzi d'Eril 2, Bellagio.
https://goo.gl/maps/D8N1Er5HBBE4fEf4A

Questo concerto, se le condizioni meteo lo permetteranno, si terrà all'aperto sulla terrazza fronte lago di Villa Melzi. In caso di pioggia nella Cappella della Villa. Potete accedere dalle ore 16:00. Il concerto si terrà alle 17:30.
This concert, if weather permits, will take place open air on the lakefront terrace of Villa Melzi. In case of rain, the concert will take place in the chapel.
You can enter from 16:00. Concert will take place at 17:30.
PREVENDITA
Ingresso gratuito fino a 14 anni. Vi preghiamo di mandarci una mail se avete bambini con voi per la disposizione delle sedie e il distanziamento di sicurezza.
Free entrance until 14 years. Please email us in advance if you have children with you. We have to set up chair with safety distances.
Tessera Soci
Tessera "Amici di Amadeus Arte": con 30€ potrete accedere gratuitamente a tutti i concerti e gli eventi speciali del LakeComo Festival.
"Friends of Amadeus Arte" Card: with 30 € you have free access to all concerts and the special events of LakeComo Festival.
Come funzionerà assistere ad un concerto >>>
Sede Concerto/Concert's Location:
Villa Melzi
Prossimi Concerti/Upcoming Concerts:
Nessun evento / Any event scheduled at the moment