Data/Day: 03/07/2020
Ora/Time: 17:30
Location: Villa Carlotta
DIAPASON – PIANO SOLO – Roberto Cacciapaglia (pianoforte)
Dopo aver attraversato tutta Italia, Stati Uniti e aver entusiasmato Russia, Cina e Turchia con il "Diapason Worldwide Tour", eletto a Carnegie Hall "Miglior Concerto dal Vivo 2019″ dalla rivista americana "Bluebird Reviews", Roberto Cacciapaglia presenta ora in concerto gli inediti del suo ultimo lavoro "Diapason", in una versione solistica dell'album in cui il pianoforte e il suo suono saranno elemento centrale e unico.
Incentrato sulla purezza del suono "Diapason" è un'imperdibile occasione per assaporare dal vivo, in un contesto reso ancora più intimo dal numero ristretto di posti, la musica di Roberto Cacciapaglia, i suoi ultimi lavori e alcuni dei brani che l'hanno reso noto al grande pubblico dagli esordi fino alla colonna sonora dell'Albero della Vita per Expo a Milano.
After performing throughout Italy, United States and thrilled Russia, China and Turkey with the "Diapason Worldwide Tour" – elected at Carnegie Hall "Best Live Concert 2019" by the American magazine "Bluebird Reviews" – Roberto Cacciapaglia presents now live his latest album "Diapason", in a solo acoustic version where the piano and its sound will be the central and unique element.
Focused on the purity of sound "Diapason" is an unmissable opportunity to experience live, in a context made even more intimate by the limited number of places, the music of Roberto Cacciapaglia, his latest works and some of the pieces that have made him famous to a wide audience from his debut to the most recent soundtrack of the Tree of Life at Milan Expo.
Outdoor
Innocence
Olimpica
Seconda Navigazione
Minor Major
Double Vision
Sarabanda
Sonanze III
Oceano
Endless Time
Days of Experience
Nuvole di luce
Wild side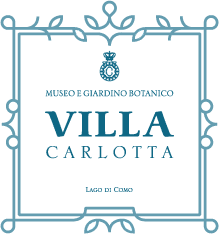 In collaborazione con Ente Villa Carlotta.
Il biglietto include il concerto e l'ingresso a Villa Carlotta.
The ticket includes the concert and the entrance to Villa Carlotta.

 Questo concerto, se le condizioni meteo lo permetteranno, si terrà all'aperto sulla terrazza o nella Sala Marmi della Villa che si apre sul giardino. L'ingresso include anche la visita di Villa Carlotta. Potete accedere e vivere i giardini già dalle 14:30. Il concerto si terrà alle 17:30.
This concert, if weather permits, will take place in the terrace on side of villa or in the Marble Hall of the house opening on the garden. The ticket includes also the visit of Villa Carlotta. You can enter and enjoy the garden from 14:30. Concert will take place at 17:30.
PREVENDITA
Ingresso gratuito fino a 14 anni. Vi preghiamo di mandarci una mail se avete bambini con voi per la disposizione delle sedie e il distanziamento di sicurezza.
Free entrance until 14 years. Please email us in advance if you have children with you. We have to set up chair with safety distances.
Tessera Soci
Tessera "Amici di Amadeus Arte": con 30€ potrete accedere gratuitamente a tutti i concerti e gli eventi speciali del LakeComo Festival.
"Friends of Amadeus Arte" Card: with 30 € you have free access to all concerts and the special events of LakeComo Festival.
Come funzionerà assistere ad un concerto >>>
Sede Concerto/Concert's Location:
Villa Carlotta
Prossimi Concerti/Upcoming Concerts:
Nessun evento / Any event scheduled at the moment