Data/Day: 07/10/2016
Ora/Time: 18:00
Location: Villa Carlotta
Canzoni Giapponesi per voce e arpa
Miho Kamiya (soprano)
Marianne Gubri (arpe)
Shuichi Kato – Yoshinao Nakata: さくら横町Sakura yokochou (La stradina dei ciliegi)
Shihoko Kitami – Kouzaburo Hirai: 平城山Nara Yama (Monte Nara)
Takuboku Ishikawa-Kosiya Tatsunosuke: 初恋Hatsukoi (Primo amore)
Bansui Doi – Rentaro Taki: 荒城の月Kòjiò no tsuki (La luna sul castello diroccato) 
Haruo Satho – Fumio Hyasaka: うぐいすUguisu (L'usignolo) 
Traditional Japanese: 五木の子守唄Itsuki-no-komoriuta (Ninna Nanna di Itsuki) 
Traditional Japanese: さくらSakura (Fiori di Ciliegio) 
Hakushu Kitahara –Konoe Hidemaro: ちんちん千鳥Cin-cin cidori (Pi-pi piviere) 
Traditional Japanese: 国地方の子守唄Chiugokuchiho no komoriuta (Ninna Nanna di Chiugoku) 
Hakushu Kitahara: 曼珠沙華Higambana (Fiore di Higambana) 
Tatsuyuki Takano – Teiichi Okano: 朧月夜Oborozukiyo (Luna vaga) 
Ujou Noguchi – Nagayo Motoori: 十五夜お月さんJiugoya otsuki san (Luna piena) 
Rofuu Miki: 赤蜻蛉Akatombo (Libellula Rossa) 
Mirai Keino: 海ねこUminiko (Il Gabbiano) 
Mie Nakabayashi: 赤い花白い花Akai hana Shiroi hana (Fiore Bianco Fiore Rosso) 
Toru Takemitsu: 小さな空Chiisana-sora (Small Sky)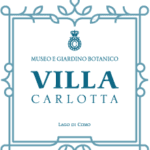 In collaborazione con Ente Villa Carlotta e la mostra INCONTRIAMO L'IKEBANA.
Il biglietto d'ingresso include il concerto, la visita alla mostra, al museo e ai giardini di Villa Carlotta./ The ticket includes the concert and the entrance to Villa Carlotta's exibition, museum and garden.
Acquista da questo sito:
Acquista su Biglietteria.ch >>>
IT
 I testi delle canzoni giapponesi rappresentano spesso una natura delicata ed effimera che, dietro alla sua leggiadria, sublima in realtà profonde emozioni. Le poesie scelte parlano dell'intensità dell'attimo, di un'attenta osservazione dell'universo circostante e di un'introspezione tutta legata al vivere la magia del momento, vero o immaginato, presente o passato.
In questa occasione vi presenteremo la musica che venne sviluppandosi in Giappone successivamente all'epoca Edo, ovvero le canzoni nate durante l'epoca Meiji (1868-1912) e l'epoca Taisho (1912-1926), che costituiscono le fasi più intense dell'incontro della musica giapponese con quella Occidentale.
Il novanta percento della musica giapponese tradizionale è musica vocale. Da questo si può capire come lo sviluppo della musica del Giappone sia da sempre legato alla sua lingua, anche in relazione alla sua particolare sonorità. Dal punto di vista musicale sono immediatamente riconoscibili le scale orientali anticamente pentatoniche o esatoniche poi progressivamente eptatoniche ma sempre costruite su modi musicali antichi e lontani dall'esperienza dei modi maggiori e minori occidentali. L'arpa moderna sostituisce con leggiadre armonie impressioniste il tradizionale koto giapponese.
Miho Kamiya (soprano)
Laureata e diplomata in canto presso l'Università Statale di Belle Arti e Musica di Tokyo in canto barocco. Ha studiato musica medievale con Rebecca Stewart in Olanda e si è diplomata in canto barocco con Cristina Miatello al Conservatorio Dall'Abaco di Verona. Ha preso parte a diverse master class di musica barocca, con Max van Egmond, Gloria Banditelli, Roberta Invernizzi e Fabio Bonizzoni. Ha vinto il secondo premio al "Concorso dell'Associazione della Musica Classica" di Tokyo e si è qualificata alla selezione speciale per il "Debut Concert for Young Artists" al Tokyo Bunka Kaikan. È stata finalista in vari concorsi. Ha vinto una borsa di studio della Fondazione Nomura Cultural Foundation di Tokyo per specializzarsi in musica rinascimentale e barocca in Italia. Dopo aver debuttato a Tokyo ne L'Incoronazione di Poppea di Monteverdi sotto la direzione di Masaaki Suzuki, ha preso parte a varie esecuzioni operistiche (tra le quali Dido and Aeneas di Purcell, Orphée aux Enfers di Offenbach, The Old Maid and the Thief di Menotti, Happy end di Kurt Wille) e cameristiche come solista (Magnificat e varie cantate di Bach, Membra Jesu nostri di Buxtehude, Gloria di Vivaldi e altre) e in diversi ensembles. Ha preso parte alla prima esecuzione assoluta di musiche della compositrice contemporanea Chiara Benati. Attualmente si è stabilita in Italia collaborando, tra gli altri, con musicisti e musicologi come Luigi Ferdinando Tagliavini, Silvia Rambaldi, Elio Durante e Anna Martellotti con i quali si esibisce in programmi prevalentemente di musica barocca, rinascimentale in diverse città italiane, partecipando a rassegne musicali e festival anche con riscoperte musicologiche di autori del passato. È altresì mpegnata nello studio e la diffusione della cultura musicale giapponese attraverso esecuzioni concertistiche e incisioni discografiche. Ha di recente inciso il CD "Madrigali per Laura Peperara" (2010) per l'etichetta Tactus, con musiche di Luzzaschi, Virchi e Agostini per canto e clavicembalo.
Marianne Gubri (arpa)
Fin dalla giovanissima età si dedica allo studio dell'arpa celtica in Bretagna e conseguendo nel 1997 il Diploma del Conservatorio di Lannion (Francia). In seguito, ha studiato l'arpa medievale rinascimentale e barocca a Parigi (Centre de Musique Medievale), a Tours (Conservatoire National de Région), a Neuburg an Der Donau e a Verona (Conservatorio Dall'Abaco). Nel 2001 riceve una borsa di studio per effettuare un soggiorno presso l'Università Ca' Foscari di Venezia. Ottiene nel 2002 il Diploma in Arpa Antica al Conservatorio di Tours e il Diplôme d'Etudes Approfondies (Laurea) in Musicologia presso l'Università F. Rabelais di Tours (Centre d'Etudes Supérieures de la Renaissance).
Ha suonato in prestigiose sale e teatri: al Teatro di Boulogne-Billancourt (Parigi), Teatro Carlo San Felice di Genova, Teatro Comunale di Bologna, Teatro Comunale di Ferrara, Teatro Comunale di Ventimiglia, presso La Chapelle Royale di Versailles, la Fondazione Querini Stampalia di Venezia, il Castello Sforzesco di Milano, l'Oratorio San Filippo Neri di Genova, Università di Padova, Oratorio San Colombano di Bologna, l'Oratorio San Filippo Neri di Bologna… e per diversi festival e rassegne in Italia, Francia, Portogallo, Svizzera, Olanda, Spagna, Messico, Brasile, da solista, in duo o con diversi ensembles specializzati in musica tradizionale, celtica, moderna e antica.
Ha partecipato a diverse incisioni discografiche per etichette quali: Mondo Musica, L'Empreinte Digitale, Brillant Classics, Tactus.
E' stata insegnante di arpa rinascimentale al Conservatorio di Ferrara dal 2006 al 2008. Ha tenuto una Master-class sull'arpa barocca presso il Conservatorio di Pesaro nell'aprile 2014 e un corso di Storia dell'arpa sempre al Conservatorio di Pesaro nel 2015. Partecipa come docente a numerosi corsi di arpa e arpa antica. Dal 2008 dirige la Scuola di Arpa dell'Associazione Culturale "Arpeggi" di Bologna da lei stessa fondata.
EN
 Japanese songs are often delicate and ephemeral and, behind this gracefulness, sublimate deep emotions. The selected poems speak of the intensity of the present moment, by careful observation of the surrounding nature and an inner introspection of the intimate universe.
The use of the modern harp, instrument sounding nuanced and 'impressionist' evokes the sound of traditional Japanese koto and emphasizes on the beauty of the modal melodic lines.
The album called "The Moon, the Sea and the Cherry Blossoms" was released on May 2015.
Miho Kamiya (soprano)
Singer graduated at the State University of Fine Arts and Music in Tokyo she has also obtained a Phd in baroque singing. She studied medieval music with Rebecca Stewart in Holland and graduated in baroque singing at Conservatory of Verona and Bologna (Italy).
She won the second prize in the "Competition of the Association of Classical Music" in Tokyo and was qualified at the special screening for the "Debut Concert for Young Artists" at the Tokyo Bunka Kaikan. She was a finalist in various competitions. She won a scholarship from the Foundation Nomura Cultural Foundation in Tokyo to specialize in Renaissance and Baroque music in Italy. She took part in various opera performances and chamber music as a soloist and in various  ensembles.  Currently  she  lives  in  Italy  collaborating,  among  others,  with  musicians  and musicologists as Luigi Ferdinando Tagliavini, Silvia Rambaldi, Elio Durante and Anna Martellotti with whom she performed in programs baroque and Renaissance music in several Italian cities, participating in exhibitions  music  and  festivals  with  musicological  rediscoveries  of  authors  of  the past.  She is  also  a performer in Japanese musical culture through concert performances and recordings.
She recently recorded the CD " Madrigals for Peperara Laura " (2010) for the label Tactus, with music by Luzzaschi, Virchi and Agostini for voice and harpsichord and the Complete Works of Vocal Music by Girolamo Frescobaldi and Antonia Bembo (to be released).
Marianne Gubri (harp)
Harpist graduated in 1997 at the Lannion Conservatory (France) she studied Medieval Renaissance and Baroque harp in Paris (Centre de Musique Medievale), at Tours Conservatory (France), in Neuburg an der Donau (Germany) and at Verona Conservatory (Italy). In 2001, she received a scholarship to make an Erasmus Research Program at the University of Venice (Italy). She obtained in 2002 the Diploma in Ancient Harp  at  Tours  Conservatory  and  the  Diplôme  d'Etudes  Approfondies  (Degree)  in  Musicology  at  the University F. Rabelais of Tours (Centre d' Etudes Supérieures de la Renaissance).
From 2004 to 2008, she worked with the International Museum and Library of Music in Bologna. She has been a teacher of Renaissance harp at the Conservatory of Ferrara from 2006 to 2008. She regularly gives masterclasses  (Pesaro  Conservatory,  Parma  Conservatory…)  and  collaborates  for  research  programs (Ravenna University, Associazione Italiana dell'Arpa…). Since 2008, she directs the "Arpeggi" Harp School in Bologna by herself founded and she's Director of the Bologna Harp Festival.
She performed in numerous concerts and international tours for Festivals and Theatres in Italy, France, Portugal, Netherlands, Spain and Brazil, Mexico, in solo, duo or with different ensembles specialized in traditional, classical and ancient music.
She has participated in several recordings for labels such as: Mondo Musica, L'Empreinte Digitale, Brillant Classics and Tactus.
Sede Concerto/Concert's Location:
Villa Carlotta
Prossimi Concerti/Upcoming Concerts:
Nessun evento / Any event scheduled at the moment