Data/Day: 26/08/2022
Ora/Time: 18:30
Location: Villa Carlotta
ELEGIA
Benedict Klöckner (violoncello), Floraleda Sacchi (arpa)
PROGRAMMA
JS BACH: Suite n. 6 in Re maggiore per violoncello, BWV 1012
Prélude
Allemande
Courante
Sarabande
Gavotte I
Gavotte II
Gigue
J. MASSENET:
Elégie op. 10 n. 5
Meditation (da Thaïs)
C. SAINT-SAËNS: Le Cygne (da Le carnaval des animaux R.125)
G. FAURÉ: Après un rêve op. 7 n. 1
N. PAGANINI: Variations sur une thème de Rossini sur un corde seule
GLI ARTISTI / THE ARTISTS 🤵🤵‍♀️
"Remarkable, really remarkable, perfect playing! Absolute control of technique, intonation and color"  Daniel Barenboim
"I really loved his playing" Simon Rattle
Benedict Klöckner è un rappresentante della nuova generazione di violoncellisti, una grande voce per il suo strumento, che suona in tutto il mondo. Ha vinto il concorso radiofonico Europeo, il premio dell'Accademia Nicolas Firmenich del festival di Verbier e il concorso Emanuel Feuermann di Berlino.
Si esibisce con orchestre rinomate come la Royal Philharmonic, la German Radio Philharmonic Orchestra, la Mozarteum Orchestra Salzburg, la NDR e la Leipzig Radio Symphony Orchestra, la Kremerata Baltica e la Munich Chamber Orchestra, lavorando con direttori quali Christoph Eschenbach, Howard Griffiths, Ingo Metzmacher, Michael Sanderling e Heinrich Schiff.
Sostenuto da maestri come Daniel Barenboim e Sir Simon Rattle, si esibisce in sedi prestigiose quali la Filarmonica di Berlino, la Carnegie Hall di New York, la Symphony Hall di Chicago, John. F Kennedy Center di Washington, Tonhalle Zurigo, Cadogan Hall e Barbican Center di Londra, Athenäum Bukarest, Concertgebouw Amsterdam e Musikverein Wien. Appassionato musicista da camera, Benedict si esibisce con altri musicisti tra cui Sir András Schiff, Anne Sophie Mutter, Gidon Kremer, Christoph Eschenbach, Antoine Tamestit, Emmanuel Axe, Fazil Say, Lisa Batiashvili, Yuri Bashmet, Benjamin Grosvenor, Lars Vogt e Christian Tetzlaff.
Benedict collabora regolarmente con compositori contemporanei: nel 2018 ha presentato la prima mondiale del concerto per violoncello di Eun-Hwa Cho con la Korean Chamber Orchestra diretta da Christoph Poppen al Seoul Arts Center, nonché la prima mondiale del doppio concerto per due violoncelli di Wolfgang Rihm. Nel 2020 suonerà la prima mondiale della nuova composizione per violoncello di Eric Tanguys all'Abbaye de Thoronnet. Nel 2021 è stato invitato da Wolfgang Rihm a suonare il suo ultimo concerto per violoncello. Nella stagione 2019/2020 ha suonato il concerto di Dvorak in tournée in Asia con l'Orchestra Nazionale Slovacca, il Triplo concerto di Beethoven in diversi tour europei e le 6 Suite di Bach in recital a Berlino, Washington e nei Paesi Bassi. Inoltre sarà in tournée in Sud America con diversi concerti con la Filarmónica de Buenos Aires e recital al Teatro Colon di Buenes Aires. Nel 2021 suonerà l'integrale delle Suite di Bach presso la Berlin Philharmonic Hall, la Frankfurt Alte Oper e la Carnegie Hall di New York.
Nei suoi prossimi ingaggi Benedict suonerà il concerto di Schumann diretto da Shinik Hahm, la Sinfonia Concertante di Prokofiev con l'Orchestra Nazionale del Lichtenstein, la Capetown e la Johannesburg Philharmonic, il concerto di Gulda con l'orchestra del Teatro Nazionale Tedesco e il Concerto in re maggiore di Haydn con la Nordwestdeutsche Philharmonie in sale come la Gewandhaus Leipzig, il Seoul Arts Center e il Palais des Beaux Arts di Bruxelles. Tra le sue incisioni un'acclamata registrazione del concerto per violoncello di Robert Schumann, nominata per il premio German Record Critics, e collaborazioni con Gidon Kremer, i direttori Heinrich Schiff e Michael Sanderling, i pianisti José Gallardo, Danae Doerken, Anna Fedorova e il compositore e il pianista Howard Blake.
La sua ultima incisione del brano "Über die Linie" di Wolfgang Rihm, è stata pubblicata nell'estate 2020 vincendo il premio Piccicato Supersonic Award.
Benedict Kloeckner ha studiato con Martin Ostertag e, dal 2009 al 2017, come giovane solista della Kronberg Academy Masters con Frans Helmerson e Gary Hoffman, grazie alla borsa di studio della "Angela Winkler-Scholarship". Fondamentali per il suo sviluppo artistico e visione musicale, sono stati Steven Isserlis, Gidon Kremer, Michael Sanderling e Sir Andras Schiff, offrendo stimoli importanti e aiuti di valore.
Suona un violoncello italiano di Francesco Rugeri (Cremona 1690), precedentemente suonato da Maurice Gendron.
Arpista, compositrice e produttrice, Floraleda Sacchi fa parte di una nuova generazione di musicisti d'avanguardia che vanno oltre le convezioni e gli stili come mostrano i suoi spettacoli e i suoi dischi per etichette come Decca, Deutsche Grammophon e Amadeus Arte. Floraleda contribuisce nel portare il linguaggio classico nel 21° secolo, in particolare combinandolo con la tecnologia e i nuovi media.
Ha suonato in tutto il mondo, vinto 16 premi in competizioni musicali internazionali e riconoscimenti tra cui un Latin Grammy categoria "Best Classical Album" nel 2018.
Ha suonato in importanti sale e festival, tra cui:
Carnegie Hall-Weill Recital Hall e Palazzo delle Nazioni Unite (New York), Gewandhaus-Mendelssohn Saal (Lipsia), Konzerthaus-Kleiner Saal (Berlino), Auditorium Binyanei Hauma (Gerusalemme), Sala Verdi (Milano), Prefectural Hall Alti (Kyoto), Salle Varèse (Lione), Gasteig (Monaco), Concerts de la Croix Rouge (Ginevra), Gessler Hall (Vancouver), Glenn Gould Studio (Toronto), River Concert Series (Washington), Società del Quartetto Milano, Festival Musica no Museo (Rio de Janeiro), Auditorium della Conciliazione (Roma), Festival de Carthage (Tunisi), Quintai Hall (Cina), ecc.
E' stata solista con numerose orchestre in tutto il mondo. Tra le collaborazioni vanno ricordati i seguenti progetti:
Nel 2014 ha registrato e presentato in prima esecuzione un concerto per arpa e orchestra d'archi composto da Manuel De Sica con la Filarmonica Toscanini (edito in CD per Brilliant Classics).
Nel 2018 ha presentato un nuovo concerto dedicato a lei dalla compositrice Claudia Montero. Registrato con la City of Prague Philharmonic Orchestra il concerto è stato pubblicato nell'album "Magica y Misteriosa" che ha ottenuto il Latin Grammy nel 2018 come Best Classical Album.
Dal 2015, accanto al repertorio classico, intraprende un nuovo percorso più personale nel fare musica, componendo propri brani e applicando elettronica, looper ed effetti all'arpa, per sviluppare un suono estremamente personale e una nuova identità artistica. Il suo primo progetto in questa direzione, "Darklight" (2017), rimane per molto tempo in vetta alle classifiche classiche in vari paesi del mondo. E' una delle arpiste più note e ascoltate al mondo sulle piattaforme di streaming con oltre 100.000 ascolti mensili.
Floraleda ha composto musica per il teatro e il cinema. Tra i vari progetti va ricordato "Donna non rieducabile" (con Ottavia Piccolo). Lo spettacolo ha superato le 170 repliche (dal Parlamento Europeo di Buxelles ai principali teatri italiani) ed è stato trasformato da RAI 2 in un film, presentato alla 66° Biennale del Cinema di Venezia e commercializzato in DVD da PromoMusic.
A 21 anni ha ottenuto il premio Harpa Award (Praga, 1999) per il suo libro su Elias Parish Alvars (Odilia Publishing), autore romantico per cui è tutt'oggi considerata l'esperto di riferimento. I suoi articoli sono apparsi in tutto il mondo su testate giornalistiche specializzate (American Harp Journal, Harpa, World Harp Congress Review) contribuendo alla riscoperta di vari autori.
Nata a Como, ha deciso di suonare l'arpa ispirata dai dischi di Annie Challan. Ha studiato al Conservatorio di Como e si è perfezionata in Germania, Stati Uniti e Canada con Alice Giles, Alice Chalifoux e Judy Loman.
Accanto alla carriera concertistica, Floraleda ha da sempre affiancato la direzione artistica di manifestazioni culturali. E' attualmente direttore artistico di due festival (a Como e Milano), un'etichetta discografica e delle attività culturali dell'associazione Amadeus Arte.
E' docente di arpa al conservatorio "F. Torrefranca" di Vibo Valentia.
***
Benedict Klõckner, born in 1989, is one of the outstanding artists of his generation. He has won numerous competitions and awards, most recently the OPUS Klassik 2021. He performs worldwide as a soloist with renowned orchestras such as the Royal Philharmonic Orchestra London, the Deutsche Radiophilharmonie, the NDR Radiophilharmonie, the MDR Symphony Orchestra, the Deutsche Staatsphilharmonie, the Kremerata Baltica, the Camerata Oslo and the Munich Chamber Orchestra and works with renowned conductors such as Daniel Barenboim, Christoph Eschenbach, Ingo Metzmacher, Michael Sanderling, Clemens Schuldt, Heinrich Schiff and Sir Simon Rattle.
He appears in concert halls such as the Berlin Philharmonie, Carnegie Hall New York, Kennedy Center Washington, Symphony Hall Chicago, Arts Center Seoul, Musikverein Vienna, Gewandhaus Leipzig, Tonhalle Zurich, Gasteig in Munich, Concertgebouw Amsterdam, Rudolfinum Prague, Athenaeum Bucharest and Barbican, Cadogan and Wigmore Hall London.
Championed by such maestros as Daniel Barenboim and Sir Simon Rattle, he performs at venues including the Berlin Philharmonic Hall, Carnegie Hall in New York, Symphony Hall in Chicago, John. F Kennedy Center in Washington, Tonhalle Zurich, Cadogan Hall and the Barbican Centre in London, Athenäum Bukarest, Concertgebouw Amsterdam and Musikverein Wien.
A keen chamber musician, Benedict is performing with artists such as Sir András Schiff, Anne Sophie Mutter, Gidon Kremer, Christoph Eschenbach, Antoine Tamestit, Emmanuel Ax, Fazil Say, Lisa Batiashvili, Yuri Bashmet, Benjamin Grosvenor, Lars Vogt and Christian Tetzlaff.
Benedict Kloeckner regularly collaborates with the great contemporary composers of our time. In 2018 he performed the world premiere of Wolfgang Rihm's Double Concerto for 2 Cellos and Strings.
At the Seoul Arts Center, he was able to premiere Eun Hwa Cho's Cello Concerto together with the Korean Chamber Orchestra under the baton of Christoph Poppen. With the Mozarteum Orchestra Salzburg under Peter Tilling, he also gave the Austrian premiere of Dai Fujikura's Cello Concerto in Salzburg.
In 2020 he gave the world premiere of 7 works composed for him by Howard Blake, Elena Kats Chernin, José Elizondo, Dai Fujikura, Geoffrey Gordon, Bongani Ndodana-Breen and Eric Tanguy.
The premiere of a new cello concerto by Bongani Ndodana-Breen with the Cape Town Philharmonic Orchestra is planned for 2022.
His CD recordings have been highly praised by the international press and nominated for the German Record Critics' Award, among others. He has recorded in collaboration with artists such as Gidon Kremer, conductors Heinrich Schiff and Michael Sanderling, pianists Danae Dörken, Anna Fedorova, Yu Kosuge and José Gallardo, as well as composers Wolfgang Rihm and Howard Blake.
In October 2021 Brilliant classics releases his recording of the Bach Cello Suites.
He latest recordings of Wolfgang Rihm "Über die Linie" was released in summer 2020 and won the Piccicato Supersonic Award.
Since 2014 Benedict is the artistic director and founder of the "International Music Festival Koblenz" presenting concerts with artists such as Vilde Frang, Benjamin Grosvenor , Boris Giltburg and orchestras such as the Georgian and Munich Chamber orchestras.
Benedict Klöckner studied with Martin Ostertag, and as a young soloist of the Kronberg Academy Masters with Frans Helmerson and Gary Hoffman, graciously financed by the "Angela Winkler-Scholarship", from 2009 to 2017. Benedict Kloeckner is also very grateful to Steven Isserlis, Gidon Kremer, Michael Sanderling, and Sir Andras Schiff for the musical insight and support they have offered for his artistic development and his former teachers Martin Rummel and Gabriel Mesado.
He plays an Italian Cello by Francesco Rugeri (Cremona, 1690), formerly played by Maurice Gendron and a bow by Etienne Pajeot (Mirecourt, 1820).
Harpist, composer and producer, Floraleda Sacchi is part of a new avant-garde generation of musicians who go beyond conventions and styles as shown by her live shows and recordings for labels such as Decca, Deutsche Grammophon and Amadeus Arte. Floraleda has contributed to bringing the Classical idiom into the 21st century, notably with combining it with technology and new media.
She played all over the world, won prizes at 16 international music competitions and several awards: among them, in 2018, a Latin Grammy, "Best Classical Album" category.
She performed as soloist in major halls and festivals:
Carnegie Hall-Weill Recital Hall (New York – presented by Italian Artist Found.), United Nations Palace (New York), Gewandhaus (Leipzig), Konzerthaus (Berlin), Auditorium Binyanei Hauma (Jerusalem), Sala Verdi (Milan), Matsuo Hall (Tokyo), Prefectural Hall Alti (Kyoto), Salle Varèse (Lyon), Gasteig (Munich), Concerts de la Croix Rouge (Geneva), River Concert Series (Washington), Gessler Hall (Vancouver), CBC-Glenn Gould Studio (Toronto), Società del Quartetto Milano, Festival Musica no Museo (Rio de Janeiro), Auditorium della Conciliazione (Roma), Octobre Musical (Cartage-Tunis), Quintai Hall (China), etc.
Floraleda appeared as soloist with several orchestras:
In 2014 she recorded a new concerto by Manuel De Sica with Filarmonica Toscanini published by Brilliant Classics.
In 2018 she premiered a concerto dedicated to her by composer Claudia Montero. Recorded with The City of Prague Philharmonic Orchestra the concerto was included in the album "Magica y Misteriosa" that received the Latin Grammy in 2018 as Best Classical Album.
Since 2015, alongside the Classical repertoire, she has embarked on a new, more personal path in making music, composing her own pieces and applying electronics, looper and effects to the harp, to develop an extremely personal sound and a new artistic identity. Her first project in this direction, "Darklight" (2017), remained for a long time at the top of the Classical music chart in various countries of the world. She is one of the most known and listened to harpists in the world on streaming platforms with more than 100.000 listener per month.
She composed music for theatre and cinema. One of the best known projects is her music for the play "Donna non rieducabile".The show – which had more than 170 performances (including the European Parliament in Brussels to main Italian theaters) –  was transformed by RAI 2 into a movie presented at the 66th Venice Film Festival and published in DVD by PromoMusic.
When 21, she won the Harpa Award (Prague, 1999) for her book on Elias Parish Alvars, a Romantic author for whom she is still considered the reference expert. She has written several articles appeared on major harp journals (American Harp Journal, Harpa, World Harp Congress Review) contributing to expand and discover Harp repertoire.
Born in Como (Italy), Floraleda was inspired to play the harp by Annie Challan's recordings. She studied at Como Conservatory and perfectionated in Germany, USA and Canada with Alice Giles, Alice Chalifoux and Judy Loman.
She is Harp Professor at "F. Torrefranca" Conservatory (Italian University) in Vibo Valentia.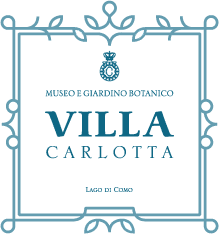 In collaborazione con Ente Villa Carlotta
L'ingresso include la visita di Villa Carlotta. Potete accedere ai giardini e al museo già dalle 15:00. Il concerto si terrà alle 18:30. La biglietteria del Festival a Villa Carlotta apre alle 15:00.
The ticket includes the visit of Villa Carlotta. You can enter the garden and the museum from 15:00. Concert will take place at 18:30. Festival box office at Villa Carlotta opens at 15:00.
RISERVA UN POSTO – RESERVE A PLACE 🪑🪑
– tutte le nostre sedi garantiscono l'accesso ai portatori di handicap
– tutti i portatori di handicap e i loro accompagnatori accedono gratuitamente
CONDIVIDI UN PASSAGGIO – CARPOOLING 🚗🚙🚕🚗🛻🏍🛵🚗
Abbiamo bisogno del vostro aiuto! Ci farebbe piacere che raggiungeste le sedi dei concerti utilizzando il minor numero di auto possibile perché non vorremmo trasformare i meravigliosi paesaggi in cui ci troveremo in un parcheggio, quindi abbiamo creato questo servizio per voi… Tra l'altro i viaggi sono più divertenti se ci sono più persone in una macchina. Potete chiedere un passaggio o offrirne uno!
We need your help! We would like you to reach the concert venues using as few cars as possible because we do not want to turn the wonderful landscapes in which we will find ourselves into a parking space, so we have created this service for you… By the way, journeys are more fun if there are several people in a car. You can ask for a ride or offer one!
carpooling link:
https://my.covevent.be/lcmf6
Come funziona – How it works:
SENZA CARTA – PAPERLESS 🌳🌳🌳
Questo concerto fa parte del progetto "Meno Carta più Dialogo" di Amadeus Arte.
Da vari anni cerchiamo di ridurre drasticamente il consumo di carta. Non possiamo esimerci dallo stampare del materiale promozionale da distribuire o per affissioni, ma sentiamo la necessità di ridurre il più possibile l'utilizzo di questo supporto. Quest'anno dunque non stamperemo più i programmi di sala che saranno disponibili online. Un un link e QR code scansibile da qualunque smartphone (iOS, Android, Windows) alla cassa o al banco informativo permetterà al pubblico di avere il programma e la biografia dell'artista. In ogni concerto gli artisti annunceranno i brani direttamente al pubblico anche spiegando, se lo desiderano, il perché della loro scelta. In ogni concerto ci sarà spazio per domande e interazione. Gli spazi utilizzati non hanno la divisone scena-pubblico ciò  permette di realizzare questa condivisione al meglio. Desideriamo con grande enfasi risparmiare energia e carta (salvando alberi ed acqua), aumentare la socializzazione, l'interscambio e l'umanità dei concerti stessi.
This concert is part of the "Less Paper more Dialogue" project by Amadeus Arte.
For several years we have been trying to drastically reduce paper consumption. We cannot exempt ourselves from printing promotional material to be distributed or for billboards, but we feel the need to reduce the use of this medium as much as possible. This year, therefore, we will no longer print the concert programs that will be available online. A link and QR code that can be scanned from any smartphone (iOS, Android, Windows) at the cash desk or at the information desk will allow the public to have the artist's program and biography. In each concert the artists will announce the pieces directly to the public also explaining, if they wish, the reason for their choice. In every concert there will be room for questions and interaction. The spaces used do not have the scene-audience division, which allows this sharing to be achieved in the best possible way. We want with great emphasis to save energy and paper (saving trees and water); to increase socialization, exchange and the humanity of the concerts themselves.
Sede Concerto/Concert's Location:
Villa Carlotta
Prossimi Concerti/Upcoming Concerts:
Nessun evento / Any event scheduled at the moment