Data/Day: 31/07/2020
Ora/Time: 17:30
Location: Villa Carlotta
ELFENMUSIK – Enzo Ligresti (violino) Valter Favero (pianoforte)
Per la prima volta al LakeComo Festival, il duo Ligresti-Favero presenta un programma dedicato al grande repertorio romantico .
For the first time at the LakeComo Festival, the Ligresti-Favero duo presents a program dedicated to the great romantic repertoire.
L. V. BEETHOVEN
Sonata in FA maggiore No. 5 Op. 24 "Primavera"
1. Allegro 2. Adagio molto espressivo 3. Scherzo. Allegro molto 4. Rondò. Allegro ma non troppo
E. GRIEG
Sonata No. 3 in DO minore Op. 45
1. Allegro molto ed appassionato 2. Allegretto espressivo alla romanza 3. Allegro animato
S. RACHMANINOV
Vocalise
E. GRANADOS
Andaluza in MI min.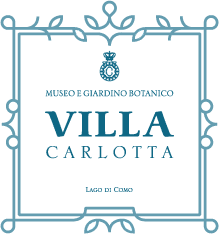 In collaborazione con Ente Villa Carlotta.
Il biglietto include il concerto e l'ingresso a Villa Carlotta.
The ticket includes the concert and the entrance to Villa Carlotta.

Questo concerto, se le condizioni meteo lo permetteranno, si terrà all'aperto sulla terrazza o nella Sala Marmi della Villa che si apre sul giardino. L'ingresso include anche la visita di Villa Carlotta. Potete accedere e vivere i giardini già dalle 14:30. Il concerto si terrà alle 17:30.
This concert, if weather permits, will take place in the terrace on side of villa or in the Marble Hall of the house opening on the garden. The ticket includes also the visit of Villa Carlotta. You can enter and enjoy the garden from 14:30. Concert will take place at 17:30.
PREVENDITA
Ingresso gratuito fino a 14 anni. Vi preghiamo di mandarci una mail se avete bambini con voi per la disposizione delle sedie e il distanziamento di sicurezza.
Free entrance until 14 years. Please email us in advance if you have children with you. We have to set up chair with safety distances.
Tessera Soci
Tessera "Amici di Amadeus Arte": con 30€ potrete accedere gratuitamente a tutti i concerti e gli eventi speciali del LakeComo Festival.
"Friends of Amadeus Arte" Card: with 30 € you have free access to all concerts and the special events of LakeComo Festival.
Come funzionerà assistere ad un concerto >>>
Sede Concerto/Concert's Location:
Villa Carlotta
Prossimi Concerti/Upcoming Concerts:
Nessun evento / Any event scheduled at the moment