Data/Day: 28/07/2023
Ora/Time: 18:30
Location: Villa Carlotta
Federico Mondelci (sassofoni), Paolo Zannini (pianoforte)
PROGRAMMA
"Da Gershwin a Morricone"
George Gershwin: Tre Preludi
Leonard Bernstein: West side story (Tonight, Somewere, America)
Ennio Morricone: C'era una volta nel west
Ennio Morricone: Medley (La leggenda del pianista sull'oceano, Nuovo cinema Paradiso, Legami)
Nicola Piovani: La vita è bella (main theme) arrangiato dall'autore per F.Mondelci
Pedro Iturralde: Pequeña Czarda
Gianni Iorio: Giorni di Marzo
Astor Piazzolla: Ausencias, Soledad, Libertango
GLI ARTISTI / THE ARTISTS 🤵🤵
Federico Mondelci (sassofoni)
Docente, camerista, Solista e Direttore d'Orchestra, Federico Mondelci è da trent'anni, uno dei maggiori e più apprezzati interpreti del panorama musicale internazionale. 
Diplomato in sassofono al Conservatorio di Pesaro, ha studiato anche canto, composizione e direzione d'orchestra; ha perfezionato gli studi al Conservatorio Superiore di Bordeaux sotto la guida del M° Jean-Marie Londeix, diplomandosi con "Medaglia D'Oro" all'unanimità. Federico Mondelci svolge la sua carriera a fianco di orchestre quali la Filarmonica della Scala con Seiji Ozawa, I Solisti di Mosca con Yuri Bashmet, la Filarmonica di San Pietroburgo e la BBC Philharmonic sui palcoscenici più famosi del mondo: in Europa, Usa, Australia e Nuova Zelanda.
Il suo repertorio non comprende solo le pagine 'storiche' ma è particolarmente orientato verso la musica contemporanea e Federico Mondelci affianca il suo nome accanto ai nomi dei grandi autori del Novecento (quali Nono, Kancheli, Glass, Donatoni, Sciarrino, Scelsi, Gentilucci, Graham Fitkin, Nicola Piovani e altri compositori della nuova generazione); eseguendone le composizioni spesso a lui espressamente dedicate, produzioni di straordinario successo che lo conclamano come raffinato solista di raro e straordinario talento. Federico Mondelci ha registrato il repertorio solistico con orchestra, (sia il repertorio per duo con pianoforte sia per ensemble), per le etichette Delos e Chandos, e numerose produzioni che riflettono il suo grande entusiasmo per la musica contemporanea, come il CD RCA dedicato ad autori italiani e quello monografico su Giacinto Scelsi (per l'etichetta francese INA); quest'ultimo ha in fine ottenuto il "Diapason D'Or". Tale interesse verso la nuova musica lo ha portato a collaborare con grandi compositori, tra i quali Philippe Glass, Giya Kancheli, Luciano Berio, Giacinto Scelsi, Michael Nyman, Franco Donatoni, Henri Pousseur, Graham Fitkin.
Alla apprezzatissima carriera di solista, il maestro Mondelci, nel tempo, affianca una sempre più rilevante carriera nella Direzione D'Orchestra, dirigendo con crescente passione e convincente professionalità, orchestre e solisti di fama mondiale.
Ed ultimi quindi, ma non meno importanti, proprio i successi conseguiti nella direzione d'orchestra, al cui centro spiccano i nomi di celebri solisti, come Ilya Grubert, Michael Nyman, Kathryn Stott, Pavel Vernikov, Nelson Goerner, Francesco Manara, Natalia Gutman e Luisa Castellani.
Fondatore inoltre nel 1982 dell'Italian Saxophone Quartet e nel 1995 dell'Italian Saxophone Orchestra, si esibisce con entrambe queste apprezzate formazioni sia in Italia che all'estero, riscuotendo grande successo di pubblico e critica. Nel 1992 in qualità di presidente dell'ASI – Associazione Sassofonisti Italiani – ha organizzato il Xth WORLD SAXOPHONE CONGRESS in Pesaro.
Le sue apparizioni come solista e come direttore solista comprendono l'Orchestra del Teatro Alla Scala, la New Zealand Symphony Orchestra, la BBC Philharmonic, la Filarmonica di san Pietroburgo, l'Orchestra da Camera di Mosca, l'Orchestra Sinfonica di Bangkok.
Nella occasione del bicentenario della nascita di Adolphe Sax, inventore del sassofono, ha ricevuto l'invito dalla Filarmonica di San Pietroburgo ad esibirsi come direttore e solista in un concerto di "gala" in data 26 giugno 2014, nella prestigiosa stagione diretta da Yuri Termirkanov. Ritornerà alla Filarmonica di San Pietroburgo per la stagione 2023. Nel 2017 è stato insignito del titolo di "Marchigiano dell'Anno".
Paolo Zannini (pianoforte)
Dopo gli studi al Conservatorio di Perugia dove si è diplomato con il massimo dei voti, lode e menzione d'onore si è perfezionato con Charles Rosen e Jeorg Demus. 
Dal 1987 al 1990 ha frequentato l'Accademia Internazionale di Musica "L.Perosi" di Biella sotto la guida del Maestro Aldo Ciccolini conseguendo al termine degli studi il Diploma di "Eccellenza con menzione speciale". 
Premiato in importanti concorsi pianistici nazionali ha ottenuto importanti riconoscimenti nell'ambito della musica da camera dove, in duo con il sassofonista Mario Marzi, ha vinto 12 premi in Concorsi Internazionali e Concorsi Nazionali.
Ha suonato in recital solistici e con numerose formazioni da camera per le maggiori associazioni musicali italiane e straniere suonando inoltre negli Stati Uniti, in Germania, Francia, Austria, Lussemburgo, Spagna, Portogallo, Lettonia, Ungheria e Libano; in veste di solista ha eseguito concerti di Bach, Mozart, Beethoven, Gershwin, Ellington con l'Orchestra Internazionale d'Italia, l'Orchestra ProArte Marche, l'Orchestra Filarmonica Veneta, l'Orchestra Sinfonica Rossini di Pesaro.
Dal 1998 è membro dell' "Ensemble Strumentale Scaligero", gruppo cameristico formato da solisti dell'Orchestra della Scala di Milano. Con questa formazione, per la quale svolge anche il ruolo di arrangiatore, suona regolarmente nelle Stagioni del Teatro alla Scala di Milano; ha tenuto concerti per le stagioni dei più importanti teatri italiani e per festival internazionali, partecipando tournée in Giappone, Russia, Svizzera, Romania, Polonia, Libano. 
Su commissione dell'Orchestra "Filarmonica della Scala" ha realizzato nel marzo 2016 una nuova orchestrazione dei "Quadri di una esposizione" di Mussorgky eseguita a Milano nell'ambito progetto "Sound, Music!" 
Ha inciso per Stradivarius, Delos, Arts, Velut Luna, Agorà, Bottega Discantica programmi che spaziano dalla musica classica alla contemporanea, dal novecento storico al tango argentino, da Gershwin all'integrale dell'opera "Gradus ad Parnassum" di Muzio Clementi, realizzata insieme con altri nove affermati pianisti italiani ed eseguita in una storica "maratona-concerto" per le Serate Musicali di Milano. Per la Limen Music ha inciso nel 2015 il doppio CD/DVD "East Way" in trio con Mario Marzi (sax) e Simone Zanchini (fisarmonica) dedicato a musiche di Bartok, Ligeti, Katchaturian, Pärt.
***
Federico Mondelci (sassofoni)
Teacher, chamber musician, soloist and conductor, Federico Mondelci has been one of the greatest and most appreciated performers on the international music scene for thirty years.
Graduated in saxophone at the Pesaro Conservatory, he also studied singing, composition and orchestra conducting; he completed his studies at the Conservatory of Bordeaux under the guidance of Maestro Jean-Marie Londeix, graduating with a "Gold Medal" unanimously. Federico Mondelci carries out his career alongside orchestras such as the Filarmonica della Scala with Seiji Ozawa, the Moscow Soloists with Yuri Bashmet, the St. Petersburg Philharmonic and the BBC Philharmonic on the most famous stages in the world: in Europe, the USA, Australia and New Zeland.
His repertoire does not only include the 'historical' pages but is particularly oriented towards contemporary music and Federico Mondelci places his name next to the names of the great authors of the twentieth century (such as Nono, Kancheli, Glass, Donatoni, Sciarrino, Scelsi, Gentilucci, Graham Fitkin, Nicola Piovani and other composers of the new generation); performing his compositions often expressly dedicated to him, extraordinarily successful productions that acclaim him as a refined soloist of rare and extraordinary talent. Federico Mondelci has recorded the solo repertoire with orchestra, (both the repertoire for duo with piano and for ensemble), for the Delos and Chandos labels, and numerous productions that reflect his great enthusiasm for contemporary music, such as the RCA CD dedicated to Italian authors and the monographic one on Giacinto Scelsi (for the French label INA); the latter finally obtained the "Diapason D'Or". This interest in new music has led him to collaborate with great composers, including Philippe Glass, Giya Kancheli, Luciano Berio, Giacinto Scelsi, Michael Nyman, Franco Donatoni, Henri Pousseur, Graham Fitkin.
Alongside his much appreciated career as a soloist, Maestro Mondelci, over time, has added an increasingly important career in Orchestra Conducting, directing world-famous orchestras and soloists with growing passion and convincing professionalism.
And last but not least, the successes achieved in orchestral conducting, in which the names of famous soloists stand out, such as Ilya Grubert, Michael Nyman, Kathryn Stott, Pavel Vernikov, Nelson Goerner, Francesco Manara, Natalia Gutman and Luisa Castellani.
Furthermore, founder in 1982 of the Italian Saxophone Quartet and in 1995 of the Italian Saxophone Orchestra, he performs with both of these appreciated formations both in Italy and abroad, enjoying great success with audiences and critics. In 1992 as president of ASI – Association of Italian Saxophonists – he organized the Xth WORLD SAXOPHONE CONGRESS in Pesaro.
His appearances as a soloist and as solo conductor include the Teatro Alla Scala Orchestra, the New Zealand Symphony Orchestra, the BBC Philharmonic, the St. Petersburg Philharmonic, the Moscow Chamber Orchestra, the Bangkok Symphony Orchestra.
On the occasion of the bicentenary of the birth of Adolphe Sax, inventor of the saxophone, he received an invitation from the St. Petersburg Philharmonic to perform as conductor and soloist in a "gala" concert on June 26, 2014, in the prestigious season directed by Yuri Termirkanov. He will return to the St. Petersburg Philharmonic for the 2023 season. In 2017 he was awarded the title of "Marchigiano of the Year".
Paolo Zannini (pianoforte)
After studying at the Perugia Conservatory where he graduated with full marks, honors and honorable mention, he perfected his studies with Charles Rosen and Jeorg Demus.
From 1987 to 1990 he attended the "L.Perosi" International Academy of Music in Biella under the guidance of Maestro Aldo Ciccolini, obtaining the Diploma of "Excellence with special mention" at the end of his studies.
Awarded in important national piano competitions, he has obtained important recognitions in the field of chamber music where, in duo with saxophonist Mario Marzi, he has won 12 prizes in international competitions and national competitions.
He has played in solo recitals and with numerous chamber ensembles for the major Italian and foreign musical associations, also playing in the United States, Germany, France, Austria, Luxembourg, Spain, Portugal, Latvia, Hungary and Lebanon; as a soloist he has performed concerts by Bach, Mozart, Beethoven, Gershwin, Ellington with the International Orchestra of Italy, the ProArte Marche Orchestra, the Venetian Philharmonic Orchestra, the Rossini Symphony Orchestra of Pesaro.
Since 1998 he has been a member of the "Ensemble Strumentale Scaligero", a chamber group made up of soloists of the Orchestra della Scala in Milan. With this training, for which he also plays the role of arranger, he plays regularly in the Seasons of the Teatro alla Scala in Milan; he has held concerts for the seasons of the most important Italian theaters and for international festivals, participating in tours in Japan, Russia, Switzerland, Romania, Poland, Lebanon.
Commissioned by the "Filarmonica della Scala" Orchestra, in March 2016 he created a new orchestration of Mussorgky's "Pictures at an exhibition" performed in Milan as part of the "Sound, Music!"
He has recorded for Stradivarius, Delos, Arts, Velut Luna, Agorà, Bottega Discantica programs ranging from classical to contemporary music, from the historic twentieth century to Argentine tango, from Gershwin to the complete work "Gradus ad Parnassum" by Muzio Clementi, created together with nine other well-known Italian pianists and performed in a historic "marathon-concert" for the Serate Musicali in Milan. For Limen Music he recorded in 2015 the double CD/DVD "East Way" in trio with Mario Marzi (sax) and Simone Zanchini (accordion) dedicated to music by Bartok, Ligeti, Katchaturian, Pärt.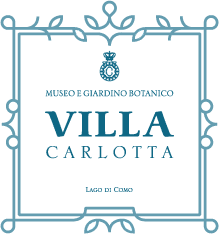 In collaborazione con Ente Villa Carlotta
L'ingresso include la visita di Villa Carlotta. Potete accedere ai giardini e al museo già dalle 16:00. Il concerto si terrà alle 18:30. La biglietteria del Festival a Villa Carlotta apre alle 16:00.
The ticket includes the visit of Villa Carlotta. You can enter the garden and the museum from 16:00. Concert will take place at 18:30. Festival box office at Villa Carlotta opens at 16:00.
RISERVA UN POSTO – RESERVE A PLACE 🪑🪑
– tutte le nostre sedi garantiscono l'accesso ai portatori di handicap
– tutti i portatori di handicap e i loro accompagnatori accedono gratuitamente
CONDIVIDI UN PASSAGGIO – CARPOOLING 🚗🚙🚕🚗🛻🏍🛵🚗
Abbiamo bisogno del vostro aiuto! Ci farebbe piacere che raggiungeste le sedi dei concerti utilizzando il minor numero di auto possibile perché non vorremmo trasformare i meravigliosi paesaggi in cui ci troveremo in un parcheggio, quindi abbiamo creato questo servizio per voi… Tra l'altro i viaggi sono più divertenti se ci sono più persone in una macchina. Potete chiedere un passaggio o offrirne uno!
We need your help! We would like you to reach the concert venues using as few cars as possible because we do not want to turn the wonderful landscapes in which we will find ourselves into a parking space, so we have created this service for you… By the way, journeys are more fun if there are several people in a car. You can ask for a ride or offer one!
carpooling link:
http://my.covevent.be/lcmf05

Come funziona – How it works:
SENZA CARTA – PAPERLESS 🌳🌳🌳
Questo concerto fa parte del progetto "Meno Carta più Dialogo" di Amadeus Arte.
Da vari anni cerchiamo di ridurre drasticamente il consumo di carta. Non possiamo esimerci dallo stampare del materiale promozionale da distribuire o per affissioni, ma sentiamo la necessità di ridurre il più possibile l'utilizzo di questo supporto. Quest'anno dunque non stamperemo più i programmi di sala che saranno disponibili online. Un un link e QR code scansibile da qualunque smartphone (iOS, Android, Windows) alla cassa o al banco informativo permetterà al pubblico di avere il programma e la biografia dell'artista. In ogni concerto gli artisti annunceranno i brani direttamente al pubblico anche spiegando, se lo desiderano, il perché della loro scelta. In ogni concerto ci sarà spazio per domande e interazione. Gli spazi utilizzati non hanno la divisone scena-pubblico ciò  permette di realizzare questa condivisione al meglio. Desideriamo con grande enfasi risparmiare energia e carta (salvando alberi ed acqua), aumentare la socializzazione, l'interscambio e l'umanità dei concerti stessi.
This concert is part of the "Less Paper more Dialogue" project by Amadeus Arte.
For several years we have been trying to drastically reduce paper consumption. We cannot exempt ourselves from printing promotional material to be distributed or for billboards, but we feel the need to reduce the use of this medium as much as possible. This year, therefore, we will no longer print the concert programs that will be available online. A link and QR code that can be scanned from any smartphone (iOS, Android, Windows) at the cash desk or at the information desk will allow the public to have the artist's program and biography. In each concert the artists will announce the pieces directly to the public also explaining, if they wish, the reason for their choice. In every concert there will be room for questions and interaction. The spaces used do not have the scene-audience division, which allows this sharing to be achieved in the best possible way. We want with great emphasis to save energy and paper (saving trees and water); to increase socialization, exchange and the humanity of the concerts themselves.
Sede Concerto/Concert's Location:
Villa Carlotta
Prossimi Concerti/Upcoming Concerts:
Nessun evento / Any event scheduled at the moment