Data/Day: 14/06/2019
Ora/Time: 17:30
Location: Villa Carlotta
GALANTERIE – Bertrand Giraud (Pianoforte)
La raffinatezza e una certa galanteria contraddistinguono le interpretazioni limpide ed emozionanti di Bertrand Giraud. Pianista  originale sempre alle prese con repertori ricercati, raffigura in quest'anno dedicato da Villa Carlotta al secolo dei lumi, l'aspetto più civettuolo, rococò e francese alla tastiera.
***
Refinement and a certain gallantry characterize the clear and exciting interpretations of Bertrand Giraud. Original pianist always dealing with refined repertoires, depicts in this year dedicated by Villa Carlotta to the century of enlightenment, the most flirtatious, rococo and French refinement on the keyboard.
CPE BACH:
Sonate Re mineur
Sonate en la majeur
WA MOZART:
Sonate K 570
F. LISZT:
Sonnet de Pétrarque n. 104
Harmonies du soir
F. CHOPIN:
Nocturne opus 9 n° 1
Polonaise Fantaisie op. 61
Valse en la mineur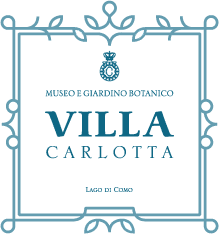 In collaborazione con Ente Villa Carlotta.
Il biglietto d'ingresso include il concerto, la visita alla mostra, al museo e ai giardini di Villa Carlotta.
The ticket includes the concert and the entrance to Villa Carlotta's exibition, museum and garden.
PREVENDITA
Acquista su:
Sede Concerto/Concert's Location:
Villa Carlotta
Prossimi Concerti/Upcoming Concerts:
Nessun evento / Any event scheduled at the moment