Data/Day: 16/08/2019
Ora/Time: 17:30
Location: Villa Carlotta
LES VENTREDIS – Quartetto d'Archi Ludus
Immaginate un venerdì sera, un abito elegante, una carrozza, un invito e un salotto in cui trovarsi per condividere pettegolezzi e musica tra autori di rilievo musicale caduti nell'oblio e altri non premiati nella loro vita che invece oggi tutti conoscono. In questo segno questo concerto del Quartetto Ludus che si è specializzato proprio nella ricerca e in repertori spesso ingiustamente trascurati.
***
Imagine a Friday night, an elegant dress, a carriage, an invitation and a living room where to share gossip and music between notable music authors fallen into oblivion and others not rewarded in their lives that today everyone knows. In this sign, this concert of the Ludus Quartet specialized in research and in repertoires often unjustly neglected.
G.Ph.TELEMANN (1681-1767)
Sonata a violino I,Violino II,Viola e Violono (Affettuoso, Allegro-Adagio,Vivace)
F. GIARDINI (1716 – 1796)
Quartetto d'archi op.25/6 in Sol (Andante, Adagio, Allegro, Presto)
C. STAMIZ (1745-1801)
Quartetto d'archi Nr.1 op.22 in Si bem Magg. (Allegro-Andante-Moderato)
V. KOMITAS (1869 – 1935): Canti Armeni (The red shawl, Shoshigi, Clouds)
S. RACHMANINOV (1873-1943) Quartetto d'archi N°1 (1898 – incompiuto) (Romance, Scherzo)
Ludus Quartet
Violini – Ivo Crepaldi /Andrea Ferroni
Viola – Alexander Monteverde
Cello – Ivo Brigadoi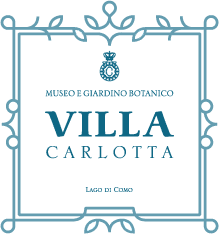 In collaborazione con Ente Villa Carlotta.
Il biglietto d'ingresso include il concerto, la visita alla mostra, al museo e ai giardini di Villa Carlotta.
The ticket includes the concert and the entrance to Villa Carlotta's exibition, museum and garden.
PREVENDITA
Acquista su:
Sede Concerto/Concert's Location:
Villa Carlotta
Prossimi Concerti/Upcoming Concerts:
Nessun evento / Any event scheduled at the moment