Data/Day: 18/08/2023
Ora/Time: 18:30
Location: Villa Carlotta
Ludmilla Worobec-Witek (violino), Artur Jaron (pianoforte)
PROGRAMMA
"Nocturne"
I.J.Paderewski:
Menuet op.14/1
Sarabanda op.14/2
F. Chopin:
Mazurka in sol minore op. 24 n.1
Mazurka in Do maggiore op.24 n.2
Notturno in Mi bem. maggiore op. 9 n.2
Nocturne in Re bem. maggiore op. 27 n.2
GLI ARTISTI / THE ARTISTS 🤵‍♀️🤵
Ludmila Worobec-Witek è nata a Żydaczów in Ucraina. Si è laureata con lode nella Kruszlnicka School for talent nella classe di violino di Aleksandra Derkacz. Ha proseguito i suoi studi con Nikolaj Lysenko ricevendo la "First class honours".
Ha partecipato a concorsi nazionali e internazionali, dove ha ricevuto speciali riconoscimenti per la sua interpretazione della musica russa e slava.
Dal 1991 vive e lavora in Polonia dove è Concertmaster alla Świętokrzyska Philarmonic Orchestra in Kielce. Svolge una intensa attività artistica come solista e musicista da camera. Si è esibita come solista in importanti orchestre: Sinfonia Varsovia, Filarmonica di Kielce, Virtuosi Lwow Chamber Orchestra, Torun Chamber Orchestra, l'Orchestra da Camera Slesiana, Orchestra da Camera di Tomsk (Russia), Lviv Virtuosi Chamber Orchestra….. Ha lavorato con i più importanti direttori d'orchestra polacchi quali Jerzy Maksymiuk, Agnieszka Duczmal, Jerzy Salwarowskim, Kawalla Simon, Joseph Wiłkomirskim, Marek Tracz, Czeslaw Grabowski. Ospite in molti festival musicali internazionali ha tenuto concerti più volte anche al National Museum di Varsavia. 
Per la sua attività artistica, ha ricevuto il premio Kielce Award.
Da diversi anni suona in duo il pianista Artur Jaron con il quale ha fatto il suo debutto artistico alla prestigiosa Carnegie Hall di New York tenendo successivamente concerti in Francia, Belgio, Germania, Portogallo, Ucraina, Slovacchia, Italia e Svezia. 
Artur Jaron si è diplomato alla Music Academy di Cracovia in pianoforte con Irena Sijalova-Vogel. Ha completato i suoi studi post-laurea presso il Conservatorio di Odessa sotto la guida di Anatolij Kardaszow. Ha una ricca attività artistica sia come solista che come camerista. Ha suonato con prestigiose Orchestre come Sinfonia Varsavia, Radio e Televisione Symphony Orchestra di Cracovia, Radio Cameral Orchestra "Amadeus"…
Ha tenuto concerti in Germania, Svezia, Danimarca, Slovacchia, Russia, Lituania, Lettonia, Ucraina e Stati Uniti. Ha lavorato con importanti direttori d'orchestra polacchi, come Jerzy Maksymiuk, Jerzy Salwarowski, Marek Pijarowsk, Agnieszka Duczma e Tadeusz Wojciechowski. Inoltre come camerista ha collaborato con Teresa Żylis-Gara, Malgorzata Walewska, Wieslaw Ochman, Adam Zdunikowsk e Wieniawski Quartett. Ha al suo attivo cinque CD come solista e camerista e diverse registrazioni musicali per Kielce Radio e Russian State Television. Tra le incisioni spicca quella del Concerto per pianoforte e violino di F. Mendelssohn – Bartholdy, un pezzo raramente eseguito o registrato.
Per i suoi successi artistici ha ricevuto numerosi premi prestigiosi, tra cui l'Award of the Saint Cross Marshall, il Golden Emeryk's Award e la Brown Cross of Merit-State Award.
***
Ludmila Worobec-Witek was born in Żydaczów in Ukraine. She graduated with honors Kruszlnicka School for talent in the violin class of Aleksandra Derkacz. She continued her studies with Nikolaj Lysenko receiving "First class honours".
She has participated in national and international competitions, where she has received special awards for her interpretation of Russian and Slavic music.
Since 1991 she lives and works in Poland where she is Concertmaster at Świętokrzyska Philharmonic Orchestra in Kielce. You carry out an intense artistic activity as a soloist and chamber musician. She has performed as a soloist in important orchestras: Sinfonia Varsovia, Kielce Philharmonic, Virtuosi Lwow Chamber Orchestra, Torun Chamber Orchestra, the Silesian Chamber Orchestra, Tomsk Chamber Orchestra (Russia), Lviv Virtuosi Chamber Orchestra….. She has worked with the most important Polish conductors such as Jerzy Maksymiuk, Agnieszka Duczmal, Jerzy Salwarowskim, Kawalla Simon, Joseph Wiłkomirskim, Marek Tracz, Czeslaw Grabowski. She is a guest at many international music festivals and has also given concerts several times at the National Museum in Warsaw.
For her artistic activity, she was awarded the Kielce Award.
For several years she has played in duo with the pianist Artur Jaron with whom she made her artistic debut at the prestigious Carnegie Hall in New York, subsequently holding concerts in France, Belgium, Germany, Portugal, Ukraine, Slovakia, Italy and Sweden.
Artur Jaron graduated from the Music Academy in Krakow in piano with Irena Sijalova-Vogel. He completed his postgraduate studies at the Odessa Conservatory under the guidance of Anatoly Kardaszow. He has a rich artistic activity both as a soloist and as a chamber musician. He has played with prestigious orchestras such as Sinfonia Warsaw, Radio and Television Symphony Orchestra of Krakow, Radio Cameral Orchestra "Amadeus".
He has given concerts in Germany, Sweden, Denmark, Slovakia, Russia, Lithuania, Latvia, Ukraine and the USA. He has worked with prominent Polish conductors, such as Jerzy Maksymiuk, Jerzy Salwarowski, Marek Pijarowsk, Agnieszka Duczma and Tadeusz Wojciechowski. Furthermore, as a chamber musician he has collaborated with Teresa Żylis-Gara, Malgorzata Walewska, Wieslaw Ochman, Adam Zdunikowsk and the Wieniawski Quartett. He has to his credit five CDs as soloist and chamber musician and several music recordings for Kielce Radio and Russian State Television. Among his recordings, the Concerto for Piano and Violin by F. Mendelssohn-Bartholdy stands out, a rarely performed or recorded piece.
He has received numerous prestigious awards for his artistic achievements, including the Award of the Saint Cross Marshall, the Golden Emeryk's Award and the Brown Cross of Merit-State Award.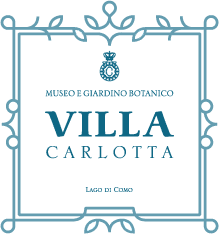 In collaborazione con Ente Villa Carlotta
L'ingresso include la visita di Villa Carlotta. Potete accedere ai giardini e al museo già dalle 16:00. Il concerto si terrà alle 18:30. La biglietteria del Festival a Villa Carlotta apre alle 16:00.
The ticket includes the visit of Villa Carlotta. You can enter the garden and the museum from 16:00. Concert will take place at 18:30. Festival box office at Villa Carlotta opens at 16:00.
RISERVA UN POSTO – RESERVE A PLACE 🪑🪑
– tutte le nostre sedi garantiscono l'accesso ai portatori di handicap
– tutti i portatori di handicap e i loro accompagnatori accedono gratuitamente
CONDIVIDI UN PASSAGGIO – CARPOOLING 🚗🚙🚕🚗🛻🏍🛵🚗
Abbiamo bisogno del vostro aiuto! Ci farebbe piacere che raggiungeste le sedi dei concerti utilizzando il minor numero di auto possibile perché non vorremmo trasformare i meravigliosi paesaggi in cui ci troveremo in un parcheggio, quindi abbiamo creato questo servizio per voi… Tra l'altro i viaggi sono più divertenti se ci sono più persone in una macchina. Potete chiedere un passaggio o offrirne uno!
We need your help! We would like you to reach the concert venues using as few cars as possible because we do not want to turn the wonderful landscapes in which we will find ourselves into a parking space, so we have created this service for you… By the way, journeys are more fun if there are several people in a car. You can ask for a ride or offer one!
carpooling link:
http://my.covevent.be/lcmf7

Come funziona – How it works:
SENZA CARTA – PAPERLESS 🌳🌳🌳
Questo concerto fa parte del progetto "Meno Carta più Dialogo" di Amadeus Arte.
Da vari anni cerchiamo di ridurre drasticamente il consumo di carta. Non possiamo esimerci dallo stampare del materiale promozionale da distribuire o per affissioni, ma sentiamo la necessità di ridurre il più possibile l'utilizzo di questo supporto. Quest'anno dunque non stamperemo più i programmi di sala che saranno disponibili online. Un un link e QR code scansibile da qualunque smartphone (iOS, Android, Windows) alla cassa o al banco informativo permetterà al pubblico di avere il programma e la biografia dell'artista. In ogni concerto gli artisti annunceranno i brani direttamente al pubblico anche spiegando, se lo desiderano, il perché della loro scelta. In ogni concerto ci sarà spazio per domande e interazione. Gli spazi utilizzati non hanno la divisone scena-pubblico ciò  permette di realizzare questa condivisione al meglio. Desideriamo con grande enfasi risparmiare energia e carta (salvando alberi ed acqua), aumentare la socializzazione, l'interscambio e l'umanità dei concerti stessi.
This concert is part of the "Less Paper more Dialogue" project by Amadeus Arte.
For several years we have been trying to drastically reduce paper consumption. We cannot exempt ourselves from printing promotional material to be distributed or for billboards, but we feel the need to reduce the use of this medium as much as possible. This year, therefore, we will no longer print the concert programs that will be available online. A link and QR code that can be scanned from any smartphone (iOS, Android, Windows) at the cash desk or at the information desk will allow the public to have the artist's program and biography. In each concert the artists will announce the pieces directly to the public also explaining, if they wish, the reason for their choice. In every concert there will be room for questions and interaction. The spaces used do not have the scene-audience division, which allows this sharing to be achieved in the best possible way. We want with great emphasis to save energy and paper (saving trees and water); to increase socialization, exchange and the humanity of the concerts themselves.
Sede Concerto/Concert's Location:
Villa Carlotta
Prossimi Concerti/Upcoming Concerts:
Nessun evento / Any event scheduled at the moment