Data/Day: 09/08/2019
Ora/Time: 17:30
Location: Villa Carlotta
PERLE BIZZARRE – Federico Rovini (Pianoforte)
Federico Rovini per la prima volta ospite al LakeComo International Music Festival, propone un concerto che include preziose e bizzarre Sonate di Domenico Scarlatti (scelte tra le meno note), originali trascrizioni di Wagner realizzate da Liszt e brani celebri come l'Andante spianato di Chopin.
***
Federico Rovini for the first time guest at the LakeComo International Music Festival, proposes a concert that includes precious and bizarre Sonatas by Domenico Scarlatti (chosen among the lesser known), original transcriptions by Wagner realized by Liszt and famous pieces like the Andante spianato of Chopin .
Musiche di Schumann, Liszt, Chopin.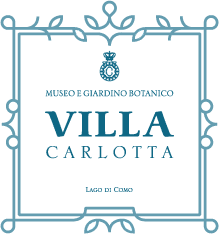 In collaborazione con Ente Villa Carlotta.
Il biglietto d'ingresso include il concerto, la visita alla mostra, al museo e ai giardini di Villa Carlotta.
The ticket includes the concert and the entrance to Villa Carlotta's exibition, museum and garden.
PREVENDITA
Acquista su:
Sede Concerto/Concert's Location:
Villa Carlotta
Prossimi Concerti/Upcoming Concerts:
Nessun evento / Any event scheduled at the moment