Data/Day: 24/06/2017
Ora/Time: 22:00
Location: Villa Olmo
PROGRAMMA
W.A. Mozart: Piano Trio in G major K.564
I. Allegro
II. Andante
III. Allegretto
D. Varelas: Native American Suite
Zuni Sunrise Song
Deer Hunting Song
Kiowa Love Song
Wind in the Pines
Johannes Brahms: Trio Nr. 1 in B major op. 8
I. Allegro
II. Scherzo. Allegro molto
III. Adagio
IV. Finale
Biografia
Il Potsdam Trio è stato fondato nel 2016 dopo un tour di concerti di successo in Europa.
Composto dal violinista canadese-lituano Atis Bankas, dal violoncellista francese Damien Ventula e dalla pianista tedesca Constanze Beckmann, il Potsdam Trio ha deciso di suonare insieme al loro primo incontro, provando il Trio N. 1 in Re minore di Mendelssohn a Potsdam, in Germania. Potsdam offre una vasta gamma di eventi storici e musicali, Probabilmente il più noto è la Conferenza di Potsdam nel 1945, quando il leader sovietico Josif Stalin, il primo ministro britannico Winston Churchill e il presidente americano Harry Truman si sono incontrati al Cecilienhof per negoziare i termini per la fine della seconda guerra mondiale. Potsdam era una residenza dei re prussiani e l'imperatore tedesco, fino al 1918. Intorno alla città ci sono una serie di laghi interconnessi e punti di riferimento culturali, in particolare i parco e palazzo di Sanssouci. Il monumento più famoso di Potsdam porta l'amore per la Francia nel suo nome: Federico il Grande che ha voluto godersi la vita in stile francese a Sanssouci – suo castello estivo. Quando il re Federico II di Prussia salì al trono nel 1740, C.P.E. Bach fu nominato musicista di corte a Berlino e Potsdam. Bach rimase lì per quasi 30 anni e ha scritto alcune delle sue opere più importanti in questo periodo. Il trii 6 tastiera C.P.E. Bach sono tra repertorio del trio.
Questo contesto storico, con i suoi collegamenti con i principali paesi in Europa e negli Stati Uniti, non solo ha ispirato i tre musicisti a scegliere il nome di "Potsdam Trio", ma si riflette anche nel repertorio del complesso. Potsdam diventa così un simbolo di unificazione per il trio. Uno dei valori aggiunti è quello di suonare non solo nelle moderne sale da concerto da camera, ma anche in luoghi storici come castelli e musei offrendo all'ascoltatore il repertorio con un acustica autentica che i re, come Federico il Grande, Federico Guglielmo II e compositori di quel tempo, come Haydn, Mozart e Beethoven hanno vissuto. Queste impostazioni offrono non solo un'esposizione unica al suono, ma ispirano anche un'esperienza intima ed interattiva tra l'ascoltatore e l'esecutore.
Altre specialità sono la combinazione di musica da camera classica con le arti visive. In occasione del recente dato concerto del trio all'Accademia di Belle Arti di Amburgo, la Hans – Kock – Foundation ha organizzato una mostra con sculture e dipinti.
Potsdam Trio è ensemble in residence della Hans – Kock – Foundation a Schleswig – Holstein.
Biography
The Potsdam Trio was established in 2016 after a successful concert tour in Europe.
Comprised of Canadian-Lithuanian violinist Atis Bankas, French cellist Damien Ventula and German pianist Constanze Beckmann, the Potsdam Trio first got together when they were reading Mendelssohn's trio No. 1 in D – minor in Potsdam, Germany. In March 2016 the trio played again in Constanze Beckmann's hometown of Potsdam as part of their concert tour. Potsdam offers a wide range of historical and musical events. Probably the most well known is the Potsdam Conference in 1945, when Soviet leader Joseph Stalin, British Prime Minister Winston Churchill and U.S. President Harry Truman met at the Cecilienhof to negotiate terms for the end of World War II. Potsdam was a residence of the Prussian kings and the German Emperor, until 1918. Around the city there are a series of interconnected lakes and cultural landmarks, in particular the parks and palaces of Sanssouci. Potsdam's most famous sight carries the love of France in its name: Frederick the Great, who wanted to enjoy life in French style in Sanssouci – his summer castle. When King Frederick II of Prussia ascended the throne in 1740, C.P.E. Bach was named court musician in Berlin and Potsdam. Bach remained there for almost 30 years and wrote some of his most important works during this time. The 6 Keyboard trios by C.P.E. Bach are among the trio's repertoire.
This historical background, with it's connections to major countries in Europe and the United States, didn't only inspire the three musicians to choose the name "Potsdam Trio" but is also reflected in the ensemble's repertoire. Coming from different countries, Potsdam is a symbol of unification for the trio. One of the trio's incentives is to play not only in modern chamber concert halls but also in historical venues such as castles and museums. By performing in music salons in castles, that either have been restored or are still in the original shape, the trio provides the listener with an authentic acoustic that kings such as Frederick the Great, Frederick Wilhelm the II and composers of that time such as Haydn, Mozart and Beethoven were used to. These settings offer not only a unique exposure to sound but also inspire an intimate and interactive experience between the listener and the performer.
Other specialties include combining classical chamber music with visual arts. On the occasion of the trio's recently given concert at the Art Academy in Hamburg, the Hans – Kock – Foundation organized an exhibition with sculptures and paintings. Among other pieces, the trio performed a piece by Joerg Widmann called Passacaglia for piano trio.
Potsdam Trio is ensemble in residence of the Hans – Kock – Foundation at Schleswig – Holstein.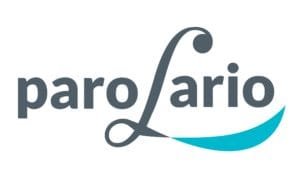 In collaborazione con Parolario 2017.
Ingresso libero
Sede Concerto/Concert's Location:
Villa Olmo
Prossimi Concerti/Upcoming Concerts:
Nessun evento / Any event scheduled at the moment