Data/Day: 11/06/2023
Ora/Time: 11:00
Location: Villa del Balbianello
Quartetto Libertango
Felicitas Stephan (violoncello), Heidi Luosujärvi (fisarmonica), Petteri Waris (bandoneon), Uli Bär (contrabbasso)
PROGRAMMA
Il programma sarà annunciato dagli artisti durante il concerto.
Program will be announced by artists during the concert.
GLI ARTISTI / THE ARTISTS 🤵‍♀️🤵‍♀️🤵🤵
Felicitas Stephan, violoncellista tedesca, e Heidi Luosujärvi, fisarmonicista finlandese, presentano un programma affascinante dedicato ad Astor Piazzolla, il re del Tango Nuevo.
La musica di Astor Piazzolla, nato a Buenos Aires da i genitori italiani, si è immersa nella musica classica e jazz, nella musica di pop e nella musica folcloristica. Piazzolla ha creato una nuova forma del Tango di musica da camera, il Tango Nuevo. 
Felicitas Stephan e Heidi Luosujärvi sono musiciste classiche con una forte passione per il Tango. Da molti anni suonano con successo concerti da solista sui palchi europei. Il Duo è unito nella dedizione al Tango.
Nel loro programma "Omaggio a Piazzolla" le musiciste presentano tutte le variazioni del Tango Nuevo argentino. Le incisive cantilene del violoncello e gli accordi virtuosi della fisarmonica vanno ad integrarsi creando un perfetto dialogo musicale, tanto che ogni volta riesce ad entusiasmare sia il pubblico sia la stampa.
Il viaggio del Tango iniziato in duo si è poi espanso in quartetto con il bandoneonista finlandese Petteri Waris e il contrabassista tedesco Uli Bär.
La violoncellista Felicitas Stephan trasmette leggerezza e raffinatezza, varietà, un impulso vivace, intensità e profondità con il suo modo di suonare. Niente in lei sembra polveroso o accademico.
Che si tratti del Teatro Verdi di Pisa o della Robert Schumann House di Zwickau, la capitale della cultura RUHR.2010 o dei festival sul Lago di Garda, che si tratti dei festival musicali della Franconia e dell'Havelland, dell'estate musicale di Schönberg, dei concerti sul Mar Baltico da Kuehlungsborn al Darß, che si tratti di Stoccarda, Amburgo, Anversa, Mons, Parigi, Nizza, Lugano, Torino, Roma, Trento, Napoli, Graz, Spalato, Brasov o Murcia – è di casa sulla scena concertistica internazionale da quasi 30 anni e dà concerti da camera in formazioni di duo e trio in tutta Europa, nonché come solista in varie orchestre da camera.
Nei suoi recital solistici o cameristici esalta tutti gli aspetti del suo strumento. La gamma della loro versatilità musicale spazia delle sonate di Johannes Brahms alla Saudade sudamericana di Egberto Gismonti alle nuove sonorità di Hans Werner Henze.
Allieva del leggendario violoncellista solista Hans Adomeit all'età di 7 anni ha completato i suoi studi con Carl-Gustav Settelmeier a Dortmund. Corsi di perfezionamento ecc. con il Prof. Sebastian Baer, ​​​​il Prof. Maria Kliegel e William Pleeth hanno completato la sua formazione.
***
German cellist Felicitas Stephan and Finnish accordionist Heidi Luosujärvi present a fascinating program dedicated to Astor Piazzolla, the king of Tango Nuevo.
The music of Astor Piazzolla, born in Buenos Aires from Italian parents, is contaminated by classical, jazz, pop and folk music. Piazzolla created a new form of chamber music: the Tango Nuevo.
Felicitas Stephan and Heidi Luosujärvi are classical musicians with a strong passion for Tango. They have been playing successful solo concerts on European stages for many years. The Duo is united in their dedication to Tango.
In their program "Homage to Piazzolla" the musicians present all the variations of the Argentine Tango Nuevo. The incisive singsongs of the cello and the virtuoso chords of the accordion complement each other creating a perfect musical dialogue, so much so that every time it manages to excite both the public and the press.
Started as duo the project is now a quartet with the Finnish bandoneonist Petteri Waris and the German double bass player Uli Bär.
Cellist Felicitas Stephan conveys lightness and sophistication, variety, a lively pulse, intensity and depth with her playing. Nothing about her feels dusty or even academic.
Whether it's the Teatro Verdi in Pisa or the Robert Schumann House in Zwickau, the capital of culture RUHR.2010 or the festivals on Lake Garda, whether it's the Franconian and Havelland music festivals, the Schönberg music summer, of concerts on the Baltic Sea from Kuehlungsborn to Darß, whether Stuttgart, Hamburg, Antwerp, Mons, Paris, Nice, Lugano, Turin, Rome, Trento, Naples, Graz, Split, Brasov or Murcia – it's at home on the international concert scene for almost 30 years and gives chamber concerts in duo and trio formations throughout Europe as well as as a soloist in various chamber orchestras.
In her recitals she brings out all the possibilities of her instrument. The range of their musical versatility ranges from the sonatas of Johannes Brahms to the South American Saudade of Egberto Gismonti to the new sonorities of Hans Werner Henze.
She was a pupil of the legendary solo cellist Hans Adomeit at the age of 7 she completed her studies with Carl-Gustav Settelmeier in Dortmund with the artistic baccalaureate exam. Advanced courses with Prof. Sebastian Baer, Prof. Maria Kliegel and William Pleeth completed her training.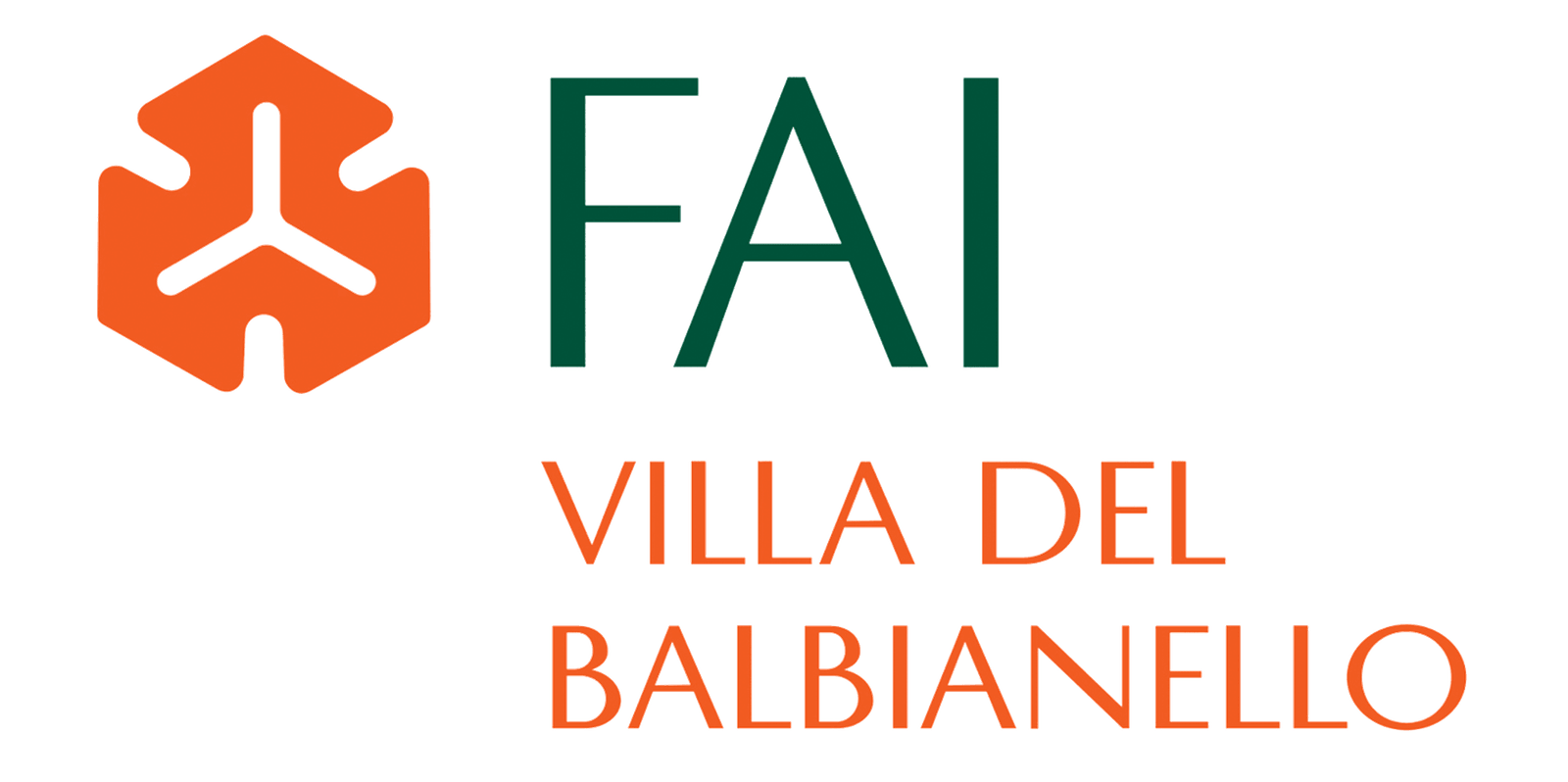 Questo concerto è realizzato in collaborazione con il FAI – Fondo Ambiente Italiano.
Questo concerto si terrà sulla Terrazza della Limonaia. L'ingresso include anche la visita ai giardini. La biglietteria del festival a Villa Balbianello apre alle 10:00
This concert will take place in the Terrazza della Limonaia. The ticket includes also the visit of the garden. Box office of the festival at Villa Balbianello opens at 10:00
RISERVA UN POSTO – RESERVE A PLACE 🪑🪑
– tutte le nostre sedi garantiscono l'accesso ai portatori di handicap
– tutti i portatori di handicap e i loro accompagnatori accedono gratuitamente
CONDIVIDI UN PASSAGGIO – CARPOOLING 🚗🚙🚕🚗🛻🏍🛵🚗
Abbiamo bisogno del vostro aiuto! Ci farebbe piacere che raggiungeste le sedi dei concerti utilizzando il minor numero di auto possibile perché non vorremmo trasformare i meravigliosi paesaggi in cui ci troveremo in un parcheggio, quindi abbiamo creato questo servizio per voi… Tra l'altro i viaggi sono più divertenti se ci sono più persone in una macchina. Potete chiedere un passaggio o offrirne uno!
We need your help! We would like you to reach the concert venues using as few cars as possible because we do not want to turn the wonderful landscapes in which we will find ourselves into a parking space, so we have created this service for you… By the way, journeys are more fun if there are several people in a car. You can ask for a ride or offer one!
carpooling link:
https://my.covevent.be/lcmf02
Come funziona – How it works:
SENZA CARTA – PAPERLESS 🌳🌳🌳
Questo concerto fa parte del progetto "Meno Carta più Dialogo" di Amadeus Arte.
Da vari anni cerchiamo di ridurre drasticamente il consumo di carta. Non possiamo esimerci dallo stampare del materiale promozionale da distribuire o per affissioni, ma sentiamo la necessità di ridurre il più possibile l'utilizzo di questo supporto. Quest'anno dunque non stamperemo più i programmi di sala che saranno disponibili online. Un un link e QR code scansibile da qualunque smartphone (iOS, Android, Windows) alla cassa o al banco informativo permetterà al pubblico di avere il programma e la biografia dell'artista. In ogni concerto gli artisti annunceranno i brani direttamente al pubblico anche spiegando, se lo desiderano, il perché della loro scelta. In ogni concerto ci sarà spazio per domande e interazione. Gli spazi utilizzati non hanno la divisone scena-pubblico ciò  permette di realizzare questa condivisione al meglio. Desideriamo con grande enfasi risparmiare energia e carta (salvando alberi ed acqua), aumentare la socializzazione, l'interscambio e l'umanità dei concerti stessi.
This concert is part of the "Less Paper more Dialogue" project by Amadeus Arte.
For several years we have been trying to drastically reduce paper consumption. We cannot exempt ourselves from printing promotional material to be distributed or for billboards, but we feel the need to reduce the use of this medium as much as possible. This year, therefore, we will no longer print the concert programs that will be available online. A link and QR code that can be scanned from any smartphone (iOS, Android, Windows) at the cash desk or at the information desk will allow the public to have the artist's program and biography. In each concert the artists will announce the pieces directly to the public also explaining, if they wish, the reason for their choice. In every concert there will be room for questions and interaction. The spaces used do not have the scene-audience division, which allows this sharing to be achieved in the best possible way. We want with great emphasis to save energy and paper (saving trees and water); to increase socialization, exchange and the humanity of the concerts themselves.
Sede Concerto/Concert's Location:
Villa del Balbianello
Prossimi Concerti/Upcoming Concerts:
Nessun evento / Any event scheduled at the moment