Data/Day: 05/09/2020
Ora/Time: 11:30
Location: Villa del Balbianello
SILENT No. 2 – Filadelfo Castro (chitarra e loop station)
Il LakeComo Festival, in collaborazione con Mondovisione e FAI, presenta il secondo evento silent che unisce musica, paesaggio e arte con un approccio tecnologico.
Il pubblico potrà passeggiare liberamente per il giardino e le stanze di una delle location più iconiche del Lago di Como: Villa del Balbianello. Muniti di una cuffia wifi HD potrete ascoltare informazioni e storie sul luogo osservando il paesaggio e, dal punto del giardino che preferite, ascoltare il concerto, rimodulando la bellezza che entra nei vostri occhi con nuove emozioni.
Protagonista di questo evento sarà Filadelfo Castro, produttore, compositore e chitarrista comasco. Filadelfo ha suonato come chitarrista con i principali nomi del pop italiano, ha arrangiato e prodotto musica per artisti come Pooh, Max Pezzali, Gatto Panceri, Rita Pavone…
Il concerto si terrà alle 11:30 senza produrre suono evidente. Sarà possibile ascoltarlo muniti di cuffie.
L'accesso alla Villa del Balbianello è possibile dalle 10:30. Potete restare anche dopo il concerto per la visita.
LakeComo Festival, in collaboration with Mondovisione and FAI, presents the second Silent concert combining music, landscape and art with a technological approach.
The public will be able to freely walk in the garden and the rooms of one of the most iconic location on Lake Como: Villa del Balbianello. Equipped with a HD wifi headphones one will be able to listen to information and stories of the place while observing the landscape and, from the point of the garden one prefers, listen to the concert, reshaping the beauty that enters your eyes with new emotions.
Protagonist of this event will be Filadelfo Castro, producer, composer and guitarist from Como. Filadelfo has played as a guitarist with the main Italian pop artists, has arranged and produced music for artists such as Pooh, Max Pezzali, Gatto Panceri, Rita Pavone…
Concert will take place at 11:30 at Villa del Balbianello without producing evident sound. It will be possible to listen to it with headphones.
Access to the Villa del Balbianello is possible from 10:30 am. You can also stay after the concert for the visit.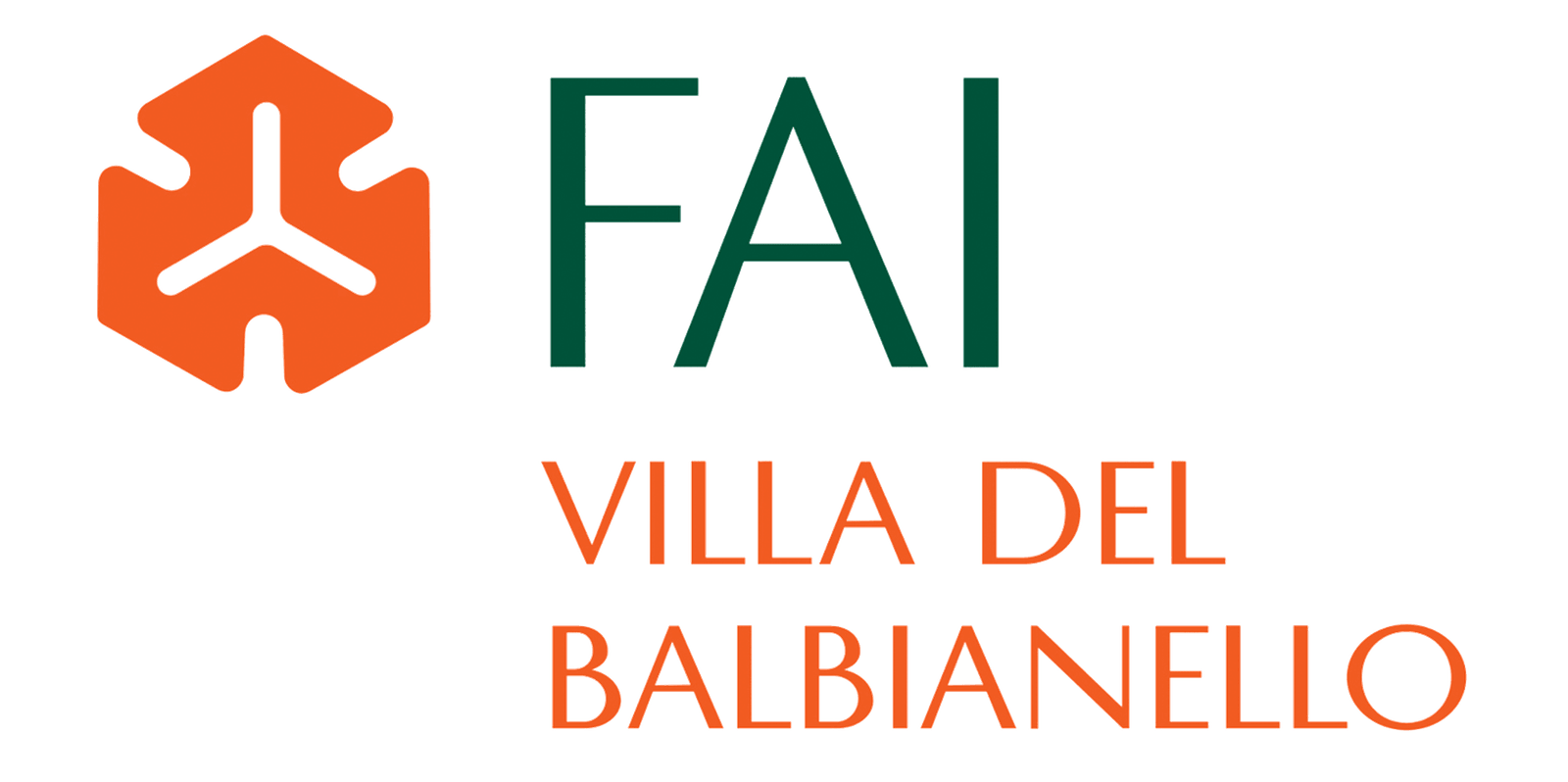 Questo concerto è realizzato in collaborazione con il FAI – Fondo Ambiente Italiano e Mondovisione.

 Questo concerto si terrà all'aperto nella loggia. L'ingresso include anche la visita e potrete accedere e vivere i giardini già dalle 10:30. Il concerto si terrà alle 11:30. Potete restare tutto il tempo che desiderate anche dopo il concerto. A villa del Balbianello si accede con una passeggiata a piedi tramite la Greenway del lago o via barca dal Lido di Lenno.
This concert will take place in the loggia of the villa. The ticket includes also the visit and you can enter and enjoy the garden from 10:30. Concert will take place at 11:30. You can stay and enjoy the place all the time you wish also after the event. You can reach Villa del Balbianello by walk though the Greenway or by boat from Lido di Lenno.
PREVENDITA
Il biglietto include:
– ingresso a Villa del Balbianello (visita del parco e le sale della villa aperte al pubblico)
– cuffia wifi con contenuti speciali sulla villa
– concerto in cuffia wifi
Come funzionerà assistere ad un concerto >>>
Sede Concerto/Concert's Location:
Villa del Balbianello
Prossimi Concerti/Upcoming Concerts:
Nessun evento / Any event scheduled at the moment