Data/Day: 09/11/2018
Ora/Time: 21:00
Location: Teatro San Teodoro
A meno di un anno dall'uscita del suo ultimo album, Fabrizio Paterlini presenta in concerto "Winter Stories" e numerosi dei brani che lo hanno reso celebre nel mondo. Con centinaia di migliaia di streaming mensili, Fabrizio Paterlini e il suo stile minimalista e neo-romantico che combina il pianoforte con l'elettronica ci regalerà una serata all'insegna dell'emozione e della creatività, una sorta di racconto in immagini come scene di un film.
INFO
Fabrizio Paterlini, musicista e compositore, ha scelto il pianoforte come strumento d'elezione.
Nato a Mantova il 22 Febbraio del 1973, ha iniziato a suonare pianoforte all'età di sei anni e da quel momento in poi la musica per Fabrizio è stata una scelta fatta ogni giorno ed esplorata in ogni suo aspetto.
E' laureato in Economia e Commercio e per vivere si occupa di decifrare bilanci e numeri. Una scelta, quella della musica, per questo ancor più libera, che ha fatto sì che la crescita musicale viaggiasse di pari passo alla maturazione personale. Ha studiato cinque anni al conservatorio di Mantova, conseguendo la licenza di teoria e solfeggio. Negli anni giovanili ha suonato moltissimo con gruppi locali, le sue mani hanno instancabilmente affrontato i classici del rock e composto e rielaborato brani inediti d'ispirazione prog-rock.
Nel 2006 la svolta. Comincia a comporre musica per pianoforte solo e nel 2007 pubblica con l'etichetta "Music Center" il suo primo cd "Viaggi in aeromobile". L'album, accolto favorevolmente dalla critica, s'inserisce nel genere neo-classico e, come spesso accade ai musicisti indipendenti, attraverso il passaparola ha una buona diffusione su internet.
E' grazie a tali consensi che Paterlini, grazie a donazioni dal web, pubblica, nello stesso anno, il secondo CD per pianoforte solo con il titolo "Viandanze".
Tante le collaborazioni che nascono on-line, in un'ottica di reciprocità in cui i materiali artistici vengono scambiati, anche senza passaggio di denaro. In questo panorama virtuoso si affacciano collaborazioni a scopo benefico. Fra queste, spicca il bel documentario "Controvento, senz'olio", realizzato dalla Fondazione Berro che vede la partecipazione di artisti di primo piano, quali Alda Merini, Mauro Corona, Pino Insegno e tanti altri. La musica di Paterlini avvolge le parole dei protagonisti e ne diventa una suggestiva colonna sonora.
Nel mese di dicembre 2010 pubblica "Fragments Found", ottenendo un buon successo di pubblico e ottimi riscontri dalla stampa specializzata, soprattutto internazionale: "sin dal primo ascolto, il tocco e il timbro di Paterlini è immediatamente riconoscibile, così come lo è la capacità di comprendere quando lasciare spazio alle note e quando incedere con maggiore decisone" (Lionel Mint, Fluid- Radio, Inghilterra).
Nel mese di novembre 2011, l'etichetta nipponica INPARTMAINT/P*DIS (che distribuisce nella Terra del Sol Levante fra gli altri, Dustin O'Halloran, Max Richter ed Ólafur Arnalds) lancia in esclusiva sul mercato giapponese il doppio CD "Fragments Found + Viandanze", che va "SOLD OUT" nei primi 2 mesi dalla pubblicazione.
Nel 2012 pubblica il CD "Autumn Stories", una raccolta di 14 brani scritti, registrati e messi on- line uno a settimana nel precedente Autunno.
Il 2013 si apre con la sua partecipazione al "Piano Anders_#3" festival in Belgio e prosegue con la pubblicazione del quinto album "Now", che vede la partecipazione di Davide Costa all'elettronica e di un quartetto d'archi. L'album è poi pubblicato in Giappone dall'etichetta PDIS/Inpartmaint. La condivisione sempre più capillare delle sue musiche in rete, lo ha portato, nello stesso anno, in Russia (Mosca e San Pietroburgo) in Novembre, assieme a Roberto Cacciapaglia.
Nel 2015, ha suonato in Germania, in Russia (registrando sold out in San Pietroburgo e più di 1100 persone a Mosca presso la prestigiosa Svetlanov Hall), in Slovacchia (tutto esaurito alla National Slovak Radio Hall). Nel mese di Dicembre dello stesso anno, ha pubblicato il doppio vinile "Live in Bratislava", proprio relativo al concerto tenuto nella capitale slovacca.
***
It is fitting that composer and pianist Fabrizio Paterlini was born and lives in the ancient northern Italian city of Mantua. A romantic and historically significant centre of musical and artistic excellence, the city's elegance and cultural depth permeate Paterlini's exquisite original solo piano compositions. Yet despite Mantua's unavoidable influence in informing the composer's work, his cinematic music is far from localized, or even recognizably Italian, instead tapping directly into universal human emotions.
Listeners and critics alike are torn as to how best label Paterlini's beautiful sound. Neo- classical, Ambient, Minimalist and New Age have all been considered, but it is more pertinent to note some of the adjectives regularly used in appreciation of his sonic palette. Ethereal,soulful, lush, emotive, dreamy, delicate and, tellingly, passionate, all appear with unerring frequency. The composer himself describes his work as "like a glass of red wine on a summer evening," in awareness of the calming effect of his reflective melodies on the listener.
Paterlini began playing piano at six-years-old. From the first moment he stroked the keys his life irrevocably changed, music becoming "a choice made every day…explored in all its aspects." And so music and his life's path became, and remain, inextricably linked; while he progresses as a musician and composer, so his development as a human being runs parallel. Formal study in his chosen artistic endeavour came with five years at Campiani's Academy, Mantua's Academy of Arts, from where he graduated in Music Theory.
The 1990s saw Paterlini extensively cutting his teeth as a gigging musician by performing rock classics, pop and jazz in local bands. While playing with these outfits he began to compose music, at this stage principally material of a progressive rock persuasion. As the decade and century drew to a close Paterlini reached an important decision, being to concentrate exclusively on the piano – the instrument that, in his own words, "best expresses his inner world." Yet it was not until 2006 that he began composing music for solo piano.
In the following year his life's musical journey took a momentous step with the release of his debut CD, Viaggi in Aeromobile (Travel in Aircraft) on the Music Center label. A collection of beautifully structured, graceful mood pieces displaying Paterlini's natural touch and seemingly effortless talents, the release was warmly received in Italian specialist press.
2008 saw the issue of an EP previewing Paterlini's sophomore full-length, Viandanze, which was to follow on his new Fabrizio Paterlini Records imprint in December, 2009. In the interim the 8-track Remixed collection, offered as a free download on his website, presented the composer's material as subtly reworked soundscapes, comfortably easing them into cogent chillout territory.
Prestige festival appearances then preceded the 2010 release of the flawless Fragments FoundCD, again on Paterlini's own label, drawing comparisons with luminaries such as Ludovico Einaudi, Erik Satie and George Winston.
During 2011 Fall, he started working to his "Autumn Stories" project, by composing, recording and releasing on-line one song for each week of the Autumn season. The project resulted in the CD "Autumn Stories", published in February 2012. In December of the same year, the single "There's a light we might see" was included in the epic compilation "… And darkness came", curated by Headphone Commute, together with artists as Max Richter, Dustin O'Halloran, Nils Frahm, among others.
The increasing number of fans sharing his music on the net, led him to "Piano_Anders #3" Festival in Hasselt (BE) in the month of February 2013. Two months later, he released his new full album "Now", followed by an exclusive release in Japan (P*DIS). This release, acclaimed by specialized magazines as Headphone Commute (US) and A Closer Listen (UK), bourght him to tour Russia in the month of November 2013 and will take him on tour in Japan in 2014 Fall.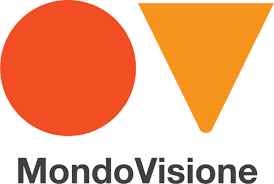 In collaborazione con il Mondovisione.
Sede Concerto/Concert's Location:
Teatro San Teodoro
Prossimi Concerti/Upcoming Concerts:
Nessun evento / Any event scheduled at the moment