Data/Day: 16/07/2021
Ora/Time: 18:30
Location: Villa Carlotta
Sabrina Lanzi (pianoforte)
PROGRAMMA
Johannes Brahms: 6 Klavierstück Op. 118
Fryderyk Chopin: Ballata N. 1 Op. 23
Franz Liszt: Sonetto 104 del Petrarca
Franz Liszt: Sposalizio S 161 N. 1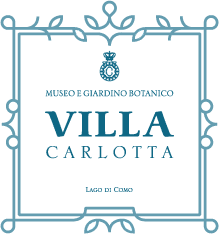 In collaborazione con Ente Villa Carlotta.

Questo concerto, se le condizioni meteo lo permetteranno, si terrà all'aperto sulla Terrazza delle Camelie o nella Sala Marmi della Villa che si apre sul giardino. L'ingresso include anche la visita di Villa Carlotta. Potete accedere ai giardini già dalle 15:00. Il concerto si terrà alle 18:30.
This concert, if weather permits, will take place on Terrazza delle Camelie on side of villa or in the Marble Hall of the villa facing the garden. The ticket includes also the visit of Villa Carlotta. You can enter the garden from 15:00. Concert will take place at 18:30.
REGISTRAZIONE
Sede Concerto/Concert's Location:
Villa Carlotta
Prossimi Concerti/Upcoming Concerts:
Nessun evento / Any event scheduled at the moment