Mondanità, cultura, conversazioni dotte e brillanti. Così si trascorreva il tempo a Villa Erba, fastosa residenza di vacanza che la famiglia Erba realizzò all'inizio del secolo scorso come simbolo della propria agiatezza. Carla Erba, moglie del duca Giuseppe Visconti di Modrone, la ereditò dal padre Luigi Erba e insieme ai sette figli, fra cui il celebre regista Luchino Visconti, vi trascorse molte estati. Oggi la villa, con gli antichi affreschi, i soffitti preziosi, l'architettura ariosa e opulenta, è un museo, un centro fieristico e congressuale, un luogo per eventi e manifestazioni internazionali, un set cinematografico immortalato in varie pellicole.
Ogni finestra è un quadro a Villa Erba. Uno scorcio sempre diverso sul lago e le sue bellezze. Ogni stanza è un piccolo capolavoro del manierismo di inizio '900. Fulcro della villa è l'atrio. Spettacolare e luminoso. Perfetto per aperitivi, concerti, conferenze stampa, convegni, seminari, feste e serate di gala. Tutto attorno le sale del piano terra, ciascuna con una diversa atmosfera.
Nel cuore di Villa Erba è racchiuso un pezzo di storia del cinema italiano e di cultura: Le Stanze di Luchino Visconti. Un percorso dove rivivere il profondo legame fra il regista e la villa. Qui Luchino visse momenti di grande spensieratezza nelle lunghe estati della sua infanzia in compagnia dei fratelli e della madre. Il Museo è visitabile su prenotazione.
Il vissuto più profondo del regista affiora nei suoi film. Echi, frammenti visivi, suggestioni di Villa Erba tornano ricorrenti nei diversi capolavori di Visconti. Dalla sala del ballo nel Gattopardo, alla darsena nella Caduta degli dei. Arredi, spazi ed elementi decorativi vengono citati anche in Morte a Venezia e in Ludwig. Ma il grande cinema fa parte da sempre di Villa Erba dove Luchino tornò anche da adulto, in compagnia di attori come Alain Delon, per una breve sosta prima di recarsi al Festival di Venezia. E Nel 1972, malato, volle ritirarsi nella Villa dove ultimò il montaggio di Ludwig.
In omaggio a questa storia Villa Erba è stata anche ampia protagonista di Ocean's Twelve diretto da Steven Soderbergh nel 2004.
Villa Erba è circondata da un parco a lago, con attracco privato di 100.000 mq in cui trova posto la nuova struttura fieristica firmata dall'architetto Bellini, un teatro naturale, un Galoppatoio attrezzato anche per l'atterraggio di elicotteri.
Villa Erba fa parte del network Grandi Giardini Italiani.
***
High Society culture indulging in learned and brilliant conversations: this is how time was spent at Villa Erba by the Erba and then the Visconti families. The villa, with its ancient frescoes, precious ceilings, provides a somptuous frame for events.
The atrium is the villa's fulcrum: with its window ceiling 20 metres above the ground. From it depart the ground floor salons, and then the terraces overlooking the lake and the park.
Luchino Visconti spent many summers in this estate: a small museum remembers it, through the original furnitures and decorations, as well as the memorabilias of his movie director career.
As a matter of fact, Luchino Visconti took pretty much inspiration in many of his movies from the athmosphere of this Villa; just to mention: the Ball Room in "Il Leopardo", the pier in "Ludwig". Furnitures, spaces and decorative elements are also featured in "Death in Venice" and "Ludwig".
A park of 100.000 sq. metres (24 acres) surrounds the Villa and the exhibition centre by Bellini, a natural theatre for open-air concerts. On the park there is an helicopter landing ground and a private pier.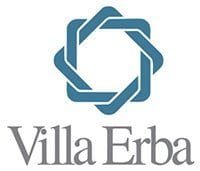 Per gentile concessione del
Come raggiungere questa sede / How to get to this location:
Largo Luchino Visconti, 4
22012 Cernobbio
Italy
Prossimi eventi in questa sede: / Next events in this location:
Nessun concerto in questa sede - Any concert scheduled at the moment in this location